Interested in research? Tips for success from a fellow student
Dor Abelman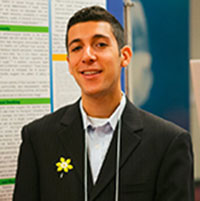 Students are becoming increasingly interested in participating in research. Many already possess the skills required to make meaningful contributions to their field.
Learning how to access scientific literature, online training modules, free apps, student grants, and mentorship opportunities, are just some ways students can enrich their skills in research and succeed in the projects they hope to complete.
Topics raised in a new article* in Health Studies Publications should help students in public health with this process through easy-to-follow summary tables and short paragraphs with tips for success. "For students, by students", this report is presented on their level.
Learn more about staying up-to-date with journals on apps and podcasts, participating in seminars, using online training modules, learning statistics software, joining a lab, asking for help, and starting an independent project!
---
* Please note that some content in this article is specific to Western University, however, most content is broadly applicable to all public health students at Canadian universities.
---