Strengthening Public Health Systems in Canada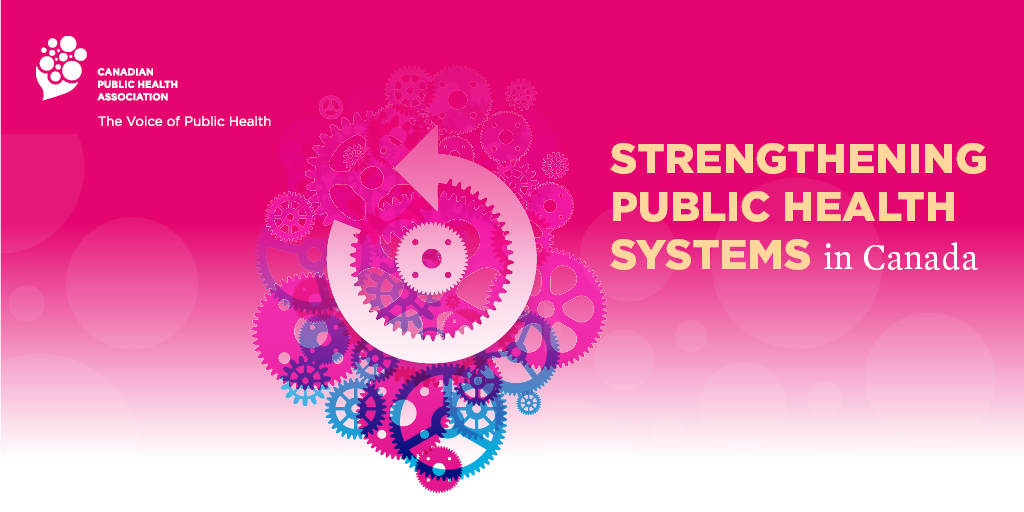 For decades, it has been known that Canada lacks cohesive, comprehensive and accountable public health systems. The COVID-19 pandemic revealed that our nation-wide patchwork of fragmented public health systems weakens the capacity of public health professionals to deliver high-quality services for Canadians.
CPHA is calling for governments across Canada to strengthen the foundations of public health systems, making them cohesive, comprehensive and accountable. As a first step, our brief Strengthening Public Health Systems in Canada calls on federal leadership to:
Underpin systems with a common understanding of core public health functions;
Define a shared set of population health goals to shape services and accountabilities;
Update a detailed, modernized set of public health workforce competencies;
Develop accessible online professional training for the public health workforce; and
Reshape governance practices to translate public health efforts and expertise for a greater impact.
CAMPAIGN RESOURCES
Strengthening Public Health Systems in Canada
Factsheets
Op/Eds
Our Request
We are asking for a sustained investment of federal leadership and convening power to strengthen the structural elements that shape how public health is defined, governed and delivered nation-wide. Doing so will enable public spending to keep Canadians healthy, prevent disease and injury, advance health equity across populations, and reduce the burden on the acute health care systems.
CPHA is asking federal Parliamentarians and officials to address the structure of public health systems as a highest-priority issue.
Take action!
Share news of this campaign with your professional networks and urge them to support it.
Email your MP and Minister of Health, Jean-Yves Duclos, urging them to advance federal action on these priorities.
ENDORSEMENTS
We are pleased to have our policy brief and recommendations endorsed by: