Reflections from an MPH Practicum in Global Health Policy
Abigail Speller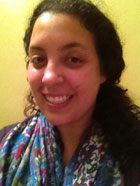 This past summer, I had the privilege of pursuing my practicum with the People's Health Movement (PHM): a global network of civil society organizations, health activists, professionals, and students. As a movement, PHM is horizontal in structure and is composed of over 70 country "circles" (national networks of activists that organize together), a series of regional networks, several campaign circles, and a global secretariat. PHM organizes at the grassroots and policy levels to promote Health for All and address inequities in health through a social determinants approach.1
I was immediately attracted to PHM's work given my interests in global health governance, health systems, and the general status of health in the age of neoliberalism. My time with PHM was divided between two major "watching" initiatives that aim to democratize global health governance: I worked with a team of activists to bear witness to processes at the World Health Assembly through the WHO Watch initiative, and assisted with the compilation of the Global Health Watch, PHM's "alternative world health report." Through these programs, the Movement intends to influence policy directly through advocacy, participation, and strengthening the voice of poor and marginalized groups who are often systematically excluded from global health debates.
I highly valued the opportunity to work with a team of people organizing against the undemocratic nature of global health governance. In the global institutions where health-influencing policies are made, a small number of wealthy countries in Europe and North America are granted power to shape institutional agendas and resolutions at the macro level.2 The International Monetary Fund and the World Bank for instance, have weighted voting systems, where the power of each country's vote within decision-making processes is determined by their financial contribution to the organization.2 In many cases, such inequitable global decision-making processes affect the social determinants of health across localities.
Working with PHM taught me the significance of advocacy approaches that demand more inclusive conversations about global health issues. Through my work with the WHO Watch project, I bore witness to the ways in which powerful countries and institutions strategically frame policy issues inaccurately. This, I learned, prevents low-income countries from demanding larger structural changes that tackle the root causes of poor health. Unfortunately, the exclusive nature of the policy process that is skewed towards the interests of wealthy countries often translates into ineffective global initiatives that do not adequately respond to the needs of developing countries. Changing the undemocratic nature of agenda setting and decision-making requires health activists to question, speak out against, and disrupt the power relations that shape global health policy-making.
Most importantly, my practicum experience with PHM allowed me to learn the value of working in the context of a movement that is horizontal in structure. It is the horizontal nature of PHM that I find most inspiring. I have witnessed how this structure creates a sense of openness, which nurtures creativity and collaboration across countries and among people from different professional backgrounds, ages, and cultures. This is at the crux of what a Movement for Health for All is about. I look forward to continuing as a health activist with the People's Health Movement and its Canadian country circle in the years to come.
---
"About the People's Movement" (no date). Available at: www.phmovement.org/en/about (Accessed January 22, 2014).
Global Health Watch.

Global Health Watch 3: An Alternative World Health Report.

London: Zed Books, 2011.
---