Household food insecurity: it's not just about food
Amber Ripley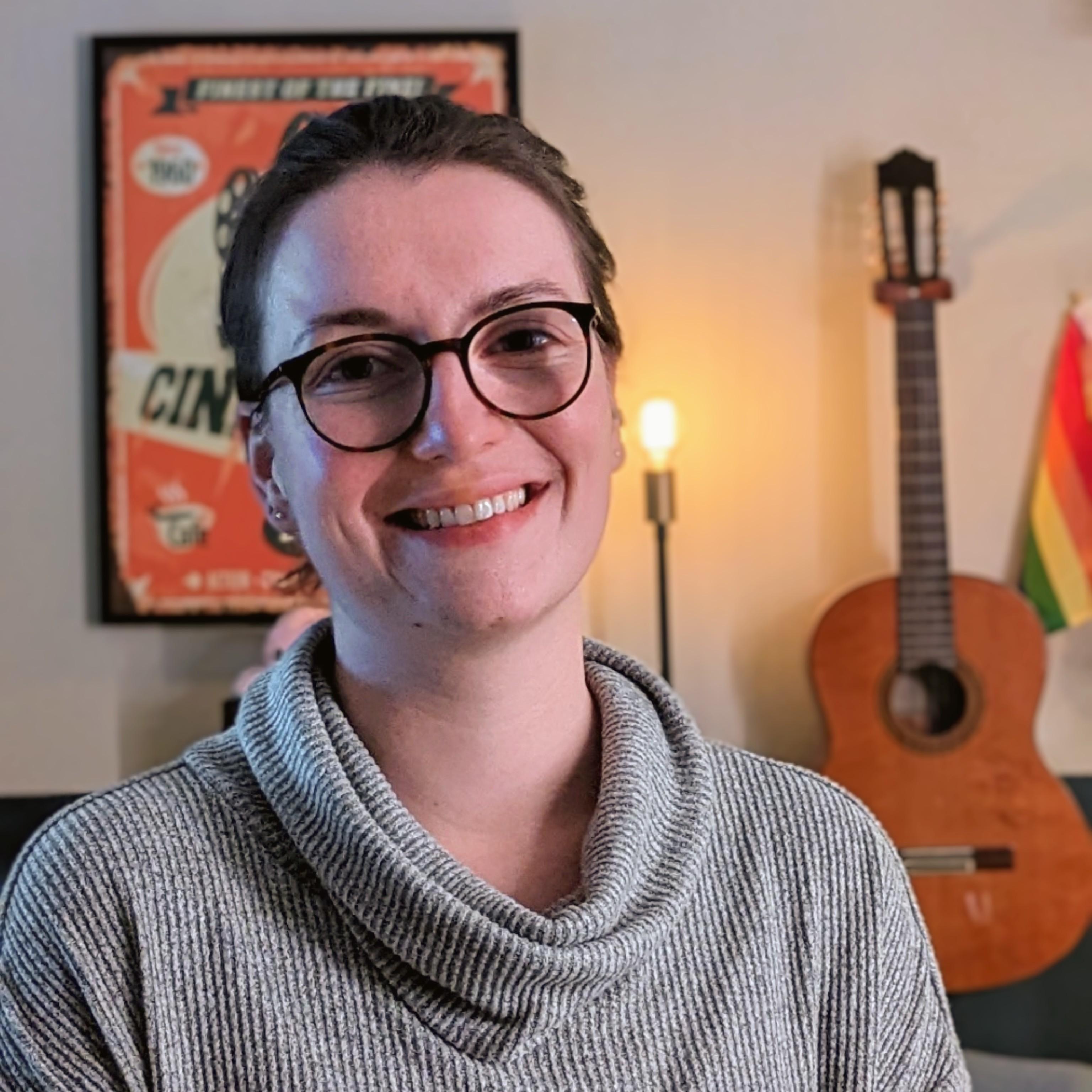 Food bank use in Canada reached its highest level in history in March 2022. At nearly 1.5 million visits, this represents a 15% increase since 2021 and a 35% increase since 2019. This record occurs while many Canadians are experiencing crushing costs of living and inflation combined with wages and social supports that do not keep up with needs. In fact, food bank use significantly underestimates the severity of food insecurity. The pervasive focus on food banks as a strategic solution to household food insecurity highlights misplaced government priorities and a lack of progress. 
Household food insecurity is the uncertain or inadequate access to food of sufficient quantity/quality, because of financial constraints. Food insecurity is more likely to affect households with lower incomes, and occurs at different levels of intensity where greater insecurity corresponds to worse health and social outcomes. In 2021, at least 15.9% of households, or 5.8 million people across Canada's provinces were living with insecure or inadequate access to food. This figure is likely much higher for territories, particularly in Nunavut, which had a food insecurity rate of 57% in 2018. There are also racial disparities in food insecurity, with Indigenous and Black households experiencing 2-3 times higher rates than white households.
Food insecurity is an important marker of material deprivation and a social determinant of health. It is associated with a host of health conditions including diabetes, oral health problems, cardiovascular disease, anxiety and depression, chronic pain, infectious diseases, and premature death. Food insecurity leaves people with fewer resources to manage chronic conditions, eventually leading to increased health care use and spending, including longer and more frequent hospital stays for numerous health conditions. 
Causes and consequences of food insecurity are not just a lack of food. Food-insecure households struggle with multiple unmet needs, including housing and utilities. By the time someone in a food-insecure household visits a food bank, they have often exhausted other means of staying financially afloat, including asking loved ones for help, skipping meals, missing bill payments, and stretching out medications. 
The federal government funneled $200 million into food charity near the start of the COVID-19 pandemic. Government investments into food banks continued, now in response to inflation– yet high food insecurity rates persist. This is because food insecurity is not a food issue, but an income issue. So, why are governments investing in food banks to solve the problem?
Food banks and charitable donations have been a popular solution to hunger in Canada for 40 years—but they are an emergency stopgap, not a solution. The prevalent social and cultural understanding of food insecurity, which sees food insecurity as a food issue, fosters complacency with this solution. It lets governments off the hook for their responsibility to address hunger and poverty (two Sustainable Development Goals), and it forces local communities to answer ever-increasing demands that our current policies and social safety net are unable to fulfill. 
People with primary incomes from provincial social assistance have incomes far below the poverty line, and make up almost half of food bank users. In 2022, the proportion of food bank users with employment as their primary income increased even as unemployment reached historic lows, which signals that employment does not guarantee the capacity to meet basic needs. 
Research shows that income-geared policy solutions help reduce food insecurity. The PROOF research program has outlined evidence-based policy options that would reduce household food insecurity in Canada. They include increasing social assistance incomes and indexing social assistance to inflation; boosting minimum wages; creating an income floor (e.g. basic income programs); and reducing incoming taxes for low-income households. These measures address the root of the problem by building stronger social safety net supports for people who are living precariously due to unstable and insufficient income. 
"Food insecurity is a policy decision" (Li 2021). We must shift our understanding of food insecurity and demand policy action from governments, because food banks cannot solve the problem alone. 

Sources
Cox, J., Hamelin, A. M., McLinden, T., Moodie, E. E., Anema, A., Rollet-Kurhajec, K. C., Paradis, G., Rourke, S. B., Walmsley, S. L., Klein, M. B., & Canadian Co-infection Cohort Investigators (2017). Food Insecurity in HIV-Hepatitis C Virus Co-infected Individuals in Canada: The Importance of Co-morbidities. AIDS and behavior, 21(3), 792–802. https://doi.org/10.1007/s10461-016-1326-9
Dean, E. B., French, M. T., & Mortensen, K. (2020). Food insecurity, health care utilization, and health care expenditures. Health services research, 55 Suppl 2(Suppl 2), 883–893. https://doi.org/10.1111/1475-6773.13283
Food Banks Canada (2022). HungerCount 2022. Mississauga: Food Banks Canada.
Food Insecurity: A Public Health Issue. (2016). Public health reports (Washington, D.C. : 1974), 131(5), 655–657. https://doi.org/10.1177/0033354916664154
Gundersen, C., Tarasuk, V., Cheng, J., de Oliveira, C., & Kurdyak, P. (2018). Food insecurity status and mortality among adults in Ontario, Canada. PloS one, 13(8), e0202642. https://doi.org/10.1371/journal.pone.0202642
Health Canada. (n.d.-c). Household food insecurity in Canada: Overview. https://www.canada.ca/en/health-canada/services/food-nutrition/food-nutrition-surveillance/health-nutrition-surveys/canadian-community-health-survey-cchs/household-food-insecurity-canada-overview.html
Jessiman-Perreault, G., & McIntyre, L. (2017). The household food insecurity gradient and potential reductions in adverse population mental health outcomes in Canadian adults. SSM - population health, 3, 464–472. https://doi.org/10.1016/j.ssmph.2017.05.013
Polsky JY and Gilmour H. (2020, December 16). Food insecurity and mental health during the COVID-19 pandemic. Statistics Canada. Retrieved from https://www150.statcan.gc.ca/n1/pub/82-003-x/2020012/article/00001-eng.htm
Prime Minister of Canada. (2020, October 9). Prime Minister announces additional support for food banks and local food organizations. Prime Minister of Canada. https://pm.gc.ca/en/news/news-releases/2020/10/09/prime-minister-announces-additional-support-food-banks-and-local-food
Li, T. (2021). A decade of proof on how to tackle food insecurity. Hill Times. Retrieved from https://www.hilltimes.com/story/2021/12/28/a-decade-of-proof-on-how-to-tackle-food-insecurity-in-canada/270003/
Liu, Y., & Eicher-Miller, H. A. (2021). Food Insecurity and Cardiovascular Disease Risk. Current atherosclerosis reports, 23(6), 24. https://doi.org/10.1007/s11883-021-00923-6
Loopstra R, Dachner N, Tarasuk V. (2015). An exploration of the unprecedented decline in the prevalence of household food insecurity in Newfoundland and Labrador, 2007-2012. Canadian Public Policy. 41(3):191-206.
Loopstra, R., & Tarasuk, V. (2015). Food Bank Usage Is a Poor Indicator of Food Insecurity: Insights from Canada. Social Policy and Society, 14(3), 443-455. doi:10.1017/S1474746415000184
Men, F., Fischer, B., Urquia, M. L., & Tarasuk, V. (2021). Food insecurity, chronic pain, and use of prescription opioids. SSM - population health, 14, 100768. https://doi.org/10.1016/j.ssmph.2021.100768
Men, F., Gundersen, C., Urquia, M. L., & Tarasuk, V. (2020). Food Insecurity Is Associated With Higher Health Care Use And Costs Among Canadian Adults. Health affairs (Project Hope), 39(8), 1377–1385. https://doi.org/10.1377/hlthaff.2019.01637
Men F, Urquia ML, Tarasuk V. (2021). The role of provincial social policies and economic environment in shaping household food insecurity among families with children in Canada. Preventive Medicine. 148:106558.
Muirhead, V., Quiñonez, C., Figueiredo, R., & Locker, D. (2009). Oral health disparities and food insecurity in working poor Canadians. Community dentistry and oral epidemiology, 37(4), 294–304. https://doi.org/10.1111/j.1600-0528.2009.00479.x
PROOF. (2019). The Relationship Between Food Banks and Food Insecurity: Insights from Canada. PROOF. https://proof.utoronto.ca/2019/publication-the-relationship-between-food-banks-and-food-insecurity-insights-from-canada/
PROOF. (2022a). What are the implications of food insecurity for health and health care? Retrieved from https://proof.utoronto.ca/food-insecurity/what-are-the-implications-of-food-insecurity-for-health-and-health-care/
PROOF. (2022b). What can be done to reduce food insecurity in Canada? https://proof.utoronto.ca/food-insecurity/what-can-be-done-to-reduce-food-insecurity-in-canada/
Seligman, H. K., Bindman, A. B., Vittinghoff, E., Kanaya, A. M., & Kushel, M. B. (2007). Food insecurity is associated with diabetes mellitus: results from the National Health Examination and Nutrition Examination Survey (NHANES) 1999-2002. Journal of general internal medicine, 22(7), 1018–1023. https://doi.org/10.1007/s11606-007-0192-6
Tarasuk V, Mitchell A. (2020). Household food insecurity in Canada, 2017-18. Toronto: Research to identify policy options to reduce food insecurity (PROOF). Retrieved from https://proof.utoronto.ca/
Tarasuk V, Li T, Fafard St-Germain AA. (2022). Household food insecurity in Canada, 2021. Toronto: Research to identify policy options to reduce food insecurity (PROOF). Retrieved from https://proof.utoronto.ca/
Tran, P. (2022, October 28). 'This is a crisis': Albertans experiencing highest rates of food insecurity in Canada. Global News. https://globalnews.ca/news/9231850/alberta-food-insecurity-crisis/
---