Elections
Voting opened at 0:01 (ET) on 3 October 2023 and will close at 23:59 (ET) on 7 November 2023.
Every member in good standing as of 30 September 2023 and not in arrears to the Association for any fee or levy, is qualified to vote.
DIRECTORS
In response to an open Call for Nominations sent to all members, CPHA received eight (8) nominations for two (2) Director positions. Click a name to view the candidate's profile.
Sehjal Bhargava (Ontario)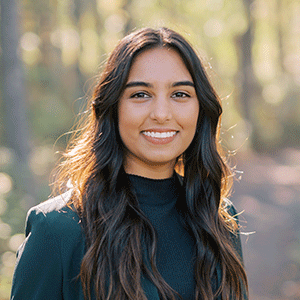 My name is Sehjal Bhargava, I am a PGY2 in public health and preventive medicine & family medicine at the University of Ottawa, on the unceded traditional territories of the Algonquin Anishinabeg peoples.
The child of immigrants, I was born and raised in Saskatchewan where various experiences led me to prioritize preventive care and upstream interventions. The summer prior to starting medical school I completed an internship with the federal government where I learned the centrality of strategic messaging, storytelling, and connectivity in advocacy. Throughout medical school I began to identify and understand that determinants of health extended past the social ‒ I expanded my view of health to include political, colonial, and planetary determinants of health.
My motivation to learn to effect change at population levels helped me successfully lead a team to lobby the provincial government in Saskatchewan to universally fund Mifegymiso, and to found the Planetary Health Student Group and the Canadian Association of Physicians for the Environment (CAPE) Saskatchewan Regional Chapter. I co-authored medical school curricula on the intersections of the climate crisis on health, launched PaRx in Saskatchewan, and later shared my experiences by developing advocacy training programs for medical students across Canada among other projects while I was the Director of Government Affairs on the Board of the Canadian Federation of Medical Students.
My passions in health are disease prevention, health promotion, the impacts of the climate crisis on health, Indigenous health, and addressing the disproportionate health effects experienced by structurally marginalized populations. I am completing my family medicine training at an inner-city community health clinic in Ottawa. Here I am developing an applied understanding of the gaps in community-based care for marginalized populations that will help inform my work in public health. I am currently conducting research on understanding barriers to care, and advocating for increased political focus on community and team-based preventive care models in medicine.
I co-chair the CAPE Ontario Regional Chapter, where I work with an interdisciplinary group of healthcare professionals advocating for the health of people and our planet. I am currently working with the federal government on extreme heat adaptation policy and was a Government of Canada delegate to the United Nations Conference on Disaster Risk Reduction in Uruguay earlier this year. I frequently meet with Ministers and Members of Parliament to discuss our strategic goals at CAPE, and do frequent interviews with media to share our message with the public.
My experiences in communication, leadership, policy development, and teamwork form a foundation to be an effective board member of the CPHA. As an early career professional, I hold the perspective of someone who will be inheriting the successes and failures of the health system we are currently building. I have a strong skillset in understanding the ecological determinants of health, and have experience in leadership roles that will allow me to contribute to discussions and planning for sustainability and continuity of goals within the CPHA.
Thank you for your consideration.
Foluso Ishola (Ontario)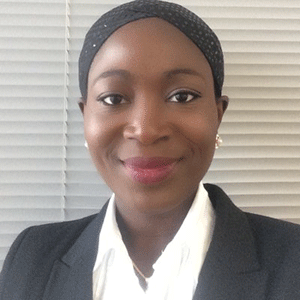 My name is Foluso Ishola and I am currently a public health and preventive medicine resident physician at the University of Ottawa. I have a master's degree in public health from London School of Hygiene and Tropical Medicine and a PhD in epidemiology from McGill University.
I have had the privilege of working in population and public health for ministries of health, intergovernmental agencies, academia and not-for-profit organizations in North America and sub-Saharan Africa. As a policy and program fellow with Susan G. Komen in the United States, I conducted health system assessments to identify barriers and propose recommendations to improve breast and cervical cancer screening programs. I supported the design and evaluation of the innovative USAID Mobile Moms Project aimed at improving access to health information and services for pregnant and postpartum women in sub-Saharan Africa. I developed communication briefs on child maltreatment in Canada for the Family Violence Epidemiology Section of the Public Health Agency of Canada. My research interest is focused on evaluating the impact of public health policies and examining best practices for social determinants of health data collection in public health and primary care settings. Through these diverse experiences, I have gained a unique perspective and appreciation for the work of public health systems at various levels locally and internationally and maintained strategic collaboration for stakeholder satisfaction.
I have had previous experiences in authoring policy proposals, serving on advisory boards, and participating in working groups. Most recently, I served on the Trainee Advisory Committee and Underrepresented Minorities Student Advocacy Group of the Consortium of Universities for Global Health (CUGH) where I was tasked with promoting issues of diversity in post-secondary education, tackling institutional racism, and providing strategic advice on equity strategy and inclusion practices. I also served as the Chair of Elections and Vetting, promoting CUGH's visibility, diversity, and membership engagement among trainees. These experiences have provided me with the insight to apply an equity lens to public health issues.
Thank you for taking the time to learn about my experiences. I hope to advance the vision and mission of CPHA by providing valuable and unique perspectives that will inform its strategic plans and governance practices.
Margaret Loong (Ontario)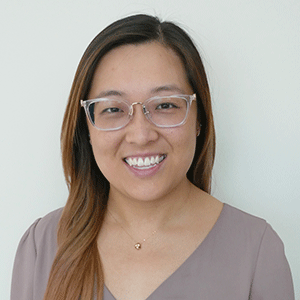 Hello! My name is Margaret Loong ‒ a strategic, people-focused professional with a passion for improving the health of my local and global community. Although my professional career path has taken me outside of public health, I have fed my passion by volunteering with various groups and working on external projects in the health science field, as outlined in my LinkedIn profile. I graduated with a double major in Psychology and Health Science Communication, demonstrating my long-held interest in how health information is conveyed to people of all backgrounds. If elected, I am ready to contribute to CPHA's strategic objectives in the following ways:
1. Ensuring representation and perspectives from minority/marginalized groups:
As a second-generation immigrant (my parents immigrated in the 80's), I offer a unique viewpoint, living with the struggles faced by my parents as newcomers and maneuvering through systemic challenges as a minority female without generational wealth foundation to rely on. During COVID-19, I reviewed trends related to the prevalence of positive cases in immigrant-dense neighbourhoods. I provided feedback on language where marginalized groups may have been portrayed in a negative light due to conditions not within their control, which helped steer IC/ES researchers to re-evaluate how results were published.
2. Leading organizational sustainment strategies:
Through my volunteering experience, I've learned that without a high level of membership engagement, outcomes are limited. In addition, I bring over 10 years of professional experience managing large stakeholder groups and knowledge of intricacies unique to Canada, including multiple time zones, languages, and cultural nuances. Understanding the membership base and the requirements to achieve and sustain the strategic objectives for CPHA would be priority for me as Director.
3. Advocating for prevention to support population mental wellness:
Although I am not a trained professional, I recognize the need to remove the stigma associated with openly discussing the mental health issues that different groups face. I am aligned with the strategy on promoting population mental wellness because I believe in the benefits of prevention. I will leverage my skills in negotiation, decision steering, and leadership empowerment to drive discussions forward and help achieve this objective.
In summary, I hope my professional and volunteer track record speak volumes ‒ please vote for a well-rounded individual who is passionate about learning, volunteering, and contributing to the betterment of Canadian and international health. I look forward to connecting with you via LinkedIn if you have any further questions about my experience and how I can help support CPHA as a Director. Thank you for your time and support!
Pierre Henri Minot (Quebec)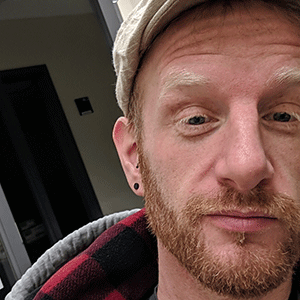 I am trained as a specialized educator and after 10 years of working with troubled teenagers, I turned to community outreach and STBBI prevention in Quebec. There I developed experience through intervention, and became involved in structural mobilizations, while also serving as executive director of a Quebec provincial organization, the Portail VIH/SIDA du Québec (PVSQ) [Quebec HIV/AIDS Portal]: Boards of directors of Quebec coalitions (COCQ-SIDA 1 year, TOMS 3 years), as well as president of the Projet d'Intervention auprès des Mineurs Prostitués (PIaMP, 2 years) [Intervention Project for Underage Prostitutes].
Therefore, it was natural for me to turn to provincial public health. For 18 I worked with Montréal sans sida [Montreal without AIDS], a UNAIDS Fast Track Cities regional initiative that mobilized communities, Montreal regional public health and the City of Montreal, and aims to commit municipalities to eradicating HIV by 2030. For the past 4 years, I've been head of the STBBI, harm reduction, sexual diversity and gender plurality scientific unit at the Institut national de santé publique du Québec [Institute of National Public Health of Quebec]. I manage projects that involve monitoring and consulting on STIs and skills development. More recently I have temporarily been managing the Inclusive, Healthy and Safe Living unit (healthy aging, violence prevention, nutrition, etc.).
In this capacity, just as when I was Executive Director of PVSQ, where I supported the implementation of the CPHA's project on the reduction of stigmatization in STBBIs, I collaborate at INSPQ on exchanging knowledge between our organizations, always in relation to STBBIs and stigmatization.
In addition to this strong professional background, I'm currently working towards a master's degree in psychosocial practices at the Université du Québec à Rimouski (Specialized Graduate Diploma [DESS] obtained), and I'm an on-call counsellor for the sex work program of RÉZOsanté, an STBBI prevention organization for sex workers in Montreal.
Pemma Muzumdar (Quebec)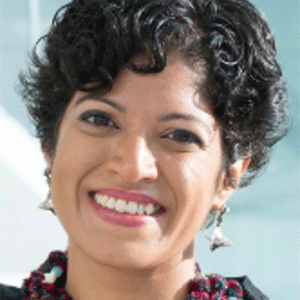 My name is Pemma Muzumdar (she/her). I speak English and French, and am racialized as Brown. As a mother of two, I live, work, play, and parent in Tiohtiá:ke ‒ now known as Montreal ‒ on the unceded lands and waters of the Kanien'kehá:ka Nation. I received a Master of Public Health degree from the University of Waterloo in 2010.
For over ten years, through roles with the National Collaborating Centres for Public Health, I have worked at the nexus of public health, knowledge translation, and systems change. Prior to this, I spent five years in science education, engaging young learners through in-person and on-camera roles with the Ontario Science Centre and Discovery Channel Canada.
Relevant leadership, experience, and interests
My own values are well aligned with those espoused by CPHA (respect, cultural humility, relationships, collaboration, equity and social justice). As a Board member, I would make meaningful connections among people, evidence, and knowledge. I would specifically leverage my experience and pan-Canadian networks in the following areas:
1) Advancing health equity
As a Knowledge Translation Specialist at the National Collaborating Centre for Determinants of Health (NCCDH), I have written about applying intersectionality in public health, bringing health equity values to life in public health organizations, and the health equity impacts of COVID-19. This year, I am proud to be co-producing the podcast Mind the Disruption. Through this, I'm exploring opportunities for public health to contribute to policy and advocacy for health equity. I am particularly interested in opportunities for public health to engage with climate justice and environmental racism, restoring birth to Indigenous communities, immigration regularization, and disability justice.
2) Disrupting racism
I continue to intentionally develop my skills in recognizing and interrupting different forms of racism. I am keen to be a part of CPHA's journey in this area, and to support the organization in moving from learning to action.
As a CPHA Conference Steering Committee Member in 2016 and 2017, I co-planned plenary sessions on racism and public health. Since that time, I have contributed to anti-racism trainings and resources that have reached thousands of practitioners. Most recently, through NCCDH, I partnered with the Black Health Education Collaborative to offer a three-part webinar series on anti-Black racism and public health.
3) Addressing the climate crisis
In 2021-2022, I published two practice briefs that made the case for urgent public health action to address the climate crisis, as well as the oppressive systems that drive the crisis and its inequitable impacts. I have worked in partnership with Health Canada's Climate Change and Innovation Bureau on building public health capacity in this area, and recently participated in the National Adaptation Strategy as a member of the Health and Wellbeing Advisory Table.
Feel free to reach out at pmuzumd@stfx.ca. I would love to exchange thoughts and ideas about centring social justice in public health system renewal, including engaging in truth and reconciliation with Indigenous Peoples. Thank you for your consideration!
Amy Nahwegahbow (Ontario)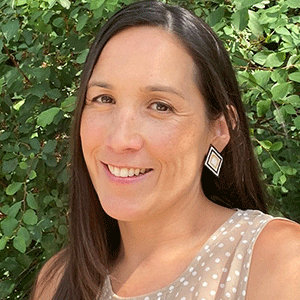 I am a First Nations professional who lives and works in the Ottawa area. For over 25 years, my education and professional work has focused on improving First Nations health knowledge to influence positive change and inspire effective health policy and programs in First Nations communities. I currently work as a Senior Research Advisor with the First Nations Information Governance Centre. In this role, I lead and support various projects that contribute to quality research to improve the health and well-being of First Nations across Canada. I am also currently doing a secondment with the Canadian Institute for Health Information to help advance their work on measuring cultural safety in the health care system and meeting the health data needs of Indigenous peoples.
I am a graduate of Trent University in the Honours Bachelor of Arts Program with a Major in Native Studies. I also recently completed the University of Waterloo's Master of Public Health Program and am commencing the PhD Program (epidemiology) in their School of Public Health Sciences this fall. My educational background has exposed me to a variety of disciplines in the social sciences and public health, including western and Indigenous research methodologies and the recognition of the social determinants of health in influencing the well-being of Indigenous peoples and communities.
My past work experience in policy analysis and research at National Indigenous Organizations has contributed to my breadth of knowledge and networks in Indigenous health. In all my previously held positions, it was imperative to build solid working relationships and partnerships with Indigenous communities and organizations, health organizations, academia, and all levels of government, to successfully support the mandates of the organizations.
As a previous member of the Board of Directors at the Odawa Native Friendship Centre, serving three consecutive terms, I was responsible for managing the executive director, chairing board meetings, strategic planning, ensuring legal compliance, effective decision-making, transparency, and accountability for the organization.
With respect to other relevant work-related experience, I was a Senior Project Manager of the Partners for Engagement and Knowledge Exchange, a CIHR-funded initiative called Pathways to Health Equity for Aboriginal Peoples that incorporates traditional ways of knowing in health research and supports the translation of that knowledge into more effective, meaningful, and culturally appropriate health interventions. In this role, I was responsible for overseeing the program planning and financial management, supervising/mentoring staff and student placements, and coordinating a national committee of Indigenous health experts. My greatest accomplishments in this position were securing a $2.3M funding from the Public Health Agency of Canada for an HIV, Hepatitis C and related STBBIs intervention; obtaining institutional eligibility for the Native Women's Association of Canada to administer CIHR grant funds and awards; and, facilitating strong linkages between communities and researchers to develop respectful community-based health research projects.
I am standing for election as I believe I would be a valuable addition to the CPHA Board of Directors by providing diversity through a First Nations and gendered perspective. As for my personal qualities/traits that make me an asset, I am hardworking, reliable, a critical thinker, ethical, and pragmatic. I am interested in advancing CPHA's strategic priorities, specifically in advancing Truth and Reconciliation with Indigenous Peoples, social justice, anti-oppression and anti-racism; and enhancing engagement and organizational sustainability.
Thank you for your consideration.
Alexandre Petiquan (Ontario)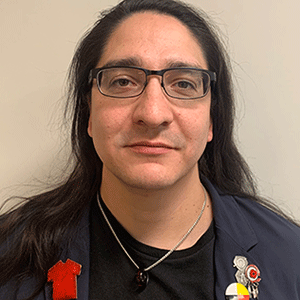 Boozhoo,
My name is Dr. Alexandre Petiquan, I am Anishinaabe from Wabauskang First Nation in the Grand Council Treaty #3 Territory in Northern Ontario. I received my medical degree from the Northern Ontario School of Medicine in 2016 and completed 3 years of residency in Anatomical Pathology at uOttawa until taking a permanent position as a Senior Policy Analyst in the Office of Population and Public Health at Indigenous Services Canada. More recently I was accepted into the Population and Preventive Medicine program at the University of Ottawa to complete my specialization training.
During my medical career, I have participated and continue to serve on many committees and advisory bodies. I have been an inaugural member of the Health Expert Advisory Panel for Grand Council Treaty #3 which developed the first drafts of our Health Law and have been advisors for the Data Management Committee to ensure Indigenous data sovereignty in health research applications are properly managed and reviewed in a way that respects OCAP principles. In Ottawa, I serve as a member of the Children's Hospital of Eastern Ontario's Research Ethics Board as well as the Organ/Tissue Donation Committee, and co-chair the Indigenous Advisory Circle. I see great value and education in participating in various local and regional committees to ensure a balanced vision of regional public health priorities that can translate to national strategies.
At the national level, my work has spanned health policy including health promotion, disease surveillance, and policy development before and during the COVID-19 pandemic. I was chosen as the departmental liaison for the public health response to E-cigarette or Vaping product use-Associated Lung Injury (EVALI) which included case definition development and Information Sharing Agreement negotiations. For my contributions to the intergovernmental response on COVID-19, I received a challenge coin token from the Federal Government Operations Centre COVID-19 meetings, having made key stakeholder connections between non-governmental agencies and local health teams. Other key management activities and experience I can bring to the board include having participated in federal departmental Management Operation Planning exercises for budget planning as well as logistical experience as our departmental lead on coordination and distribution of COVID testing devices to ensure equitable resource allocation with Indigenous stakeholders.
I recently completed a 1-year interchange with Inuit Tapiriit Kanatami (ITK) as a Senior Policy Advisor for Public Health and Tuberculosis Elimination. In this role, I made an impact as the representative of ITK on many Indigenous Advisory Councils, including the Canadian Public Health Association which facilitated networking to content experts for the development of policy papers being developed by the organization.
I am confident my above experiences and perspectives as an Indigenous physician will bring great value to the organization which strives to demonstrate a commitment to public health at all levels of governance. I look forward to this new challenge as I continue my specialization training and commit to ensuring that equity approaches are central to public health and CPHA's mandate.
Miigwech.
Angela Silveira (Saskatchewan)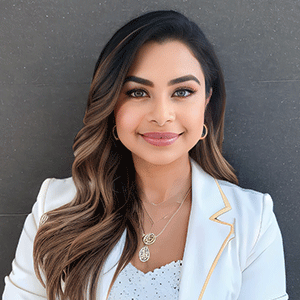 I am Angela Silveira, a first-generation immigrant to Canada, with ancestral roots from Africa, Europe, and South Asia. My diverse heritage has instilled a profound appreciation for various cultures and backgrounds, underlining my unwavering commitment to anti-racism and anti-oppression.
I am deeply grateful for the warm hospitality I've received as a resident of this land in Saskatchewan, where I have both lived and thrived, primarily within the ancestral territories of the Cree, Saulteaux, Dene, Dakota, Lakota, Nakota, and Métis nations. I acknowledge its rich history and the vital importance of respecting these traditional lands.
Currently, I am a senior resident physician specializing in public health and preventive medicine at the University of Saskatchewan. I recently earned a Diploma in Tropical Medicine and Hygiene from the London School of Hygiene and Tropical Medicine and previously obtained a Master of Public Health from the Johns Hopkins Bloomberg School of Public Health.
In my role as a resident physician, I've developed a deep understanding of core public health disciplines, including health promotion, surveillance, and the management of communicable and non-communicable diseases. Notably, I co-founded the first national public health mentorship program, fostering collaboration and elevating public health as a medical specialty.
I am actively engaged in a national project in partnership with the Urban Public Health Network and Canadian Partnership Against Cancer, focusing on enhancing accessibility to and utilization of the HPV vaccine for cancer prevention. My recent focus also encompasses the intersection of occupational medicine and public health, particularly in ensuring workplace safety and preventing illnesses across various professions, such as dentistry, nursing, agriculture, and veterinary sciences.
Over the past five years, I've had the privilege of co-chairing the Public Health Physicians of Canada Resident's Council. This experience has provided profound insights into the challenges faced by residents and public health physicians, including addressing physician burnout, substance use, health inequities, and the delicate balance between population health and public health measures during emergencies. Our council actively promotes member engagement through resource sharing, webinars, and regular meetings.
Additionally, as a board member representing Public Health & Preventive Medicine at Resident Doctors of Saskatchewan, I played a pivotal role in amending the Discrimination and Harassment Prevention Policy at the University of Saskatchewan's College of Medicine. This policy aligns with the university's Equity, Diversity, and Inclusion framework, addressing incidents of discrimination or harassment in the university's working and learning environment. Advocating for these public health concerns underscores the significance of policy development and implementation within our organization and the province where I live, work, and engage with my community.
I appreciate your time in learning about my background and aspirations. My goal is to make a constructive and meaningful contribution to advance CPHA's mission. My focus will centre on highlighting the pivotal role of public health in nurturing resilient communities, fostering mentorship and capacity-building for the next generation of public health professionals, and advocating for the essential resources and support needed by public health systems and practitioners to optimize their invaluable work.
Every Vote Counts!
STUDENT DIRECTOR
Voting for a Student Director is open to ALL CPHA members. Students represent the future of public health and we encourage members to support the candidates who are running for election. Please take a moment to review their statements and cast your vote. 

In response to an open Call for Nominations sent to all members, CPHA received three (3) nominations for one (1) Student Director position. Click a name to view the candidate's profile.
Brian Ellis-Legault (Ontario)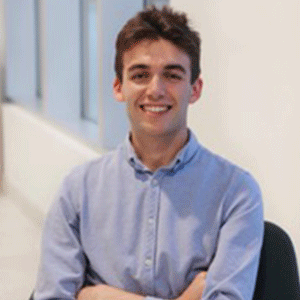 My name is Brian Ellis-Legault, and I'd like to introduce myself as a Candidate for the Student Director Position on CPHA's Board of Directors. Born and raised in the small town of Almonte, ON, my educational journey began at St.FX in Antigonish, NS, where I completed a BASc in Health, majoring in biomedical science and minoring in the determinants of health and health equity. During my time at St.FX, I also researched and wrote an award-winning honours thesis on COVID-19 denial among Canadian university students and the influence of right-wing political ideology. I've recently made the jump over to the west coast, where I am currently a Master of Public Health student at SFU in Burnaby, BC. This summer, I had the privilege of completing my practicum at CPHA, where I worked alongside another student to research and draft the evidence analysis portion of the upcoming policy position statement on the decriminalization of sex work. Even just catching a glimpse of the amazing work being done by CPHA staff and members across so many domains of public health has made me realize not only that this is an organization in which I want to remain, but one that I can make meaningful contributions to.
I am standing for election because I believe public health stands at a critical juncture – one in which we are seeing renewed interest, but also a sense of urgency and significant challenges in sustaining support for the field due to perceived inadequacies in the nation's pandemic response. I believe that CPHA needs to act decisively and promptly to harness the energy and interest from students around the country to develop and empower the next generation of public health professionals in pursuit of the organization's strategic objectives. Most critically, I believe that CPHA can significantly increase its level of meaningful and active engagement with students, and that I can be the one to facilitate this.
Overall, I believe my extensive experience in public health research, teaching, policy work, volunteering and student government makes me an ideal candidate for the student director position. As councillor elected to represent all graduate students in the faculty of health sciences at SFU to our student government, I have direct experience in finding unique and innovative ways to obtain feedback and mobilize students around key issues, but also in representing the best interests of students. Studying and working as a teaching assistant in both NS and BC has provided me a diverse network of student and faculty contacts in public health and related disciplines throughout the country which I believe would be a major asset in enhancing student engagement and organizational sustainability. Significant experience as a volunteer medical first responder has shown me first-hand the severity of the current mental health crisis, while mentoring Indigenous and Afro-Nova Scotian youth has provided me with unique insights into the importance and necessities of Indigenous reconciliation and anti-racism objectives.
I thank you for considering me for your vote and look forward to the election!
Devon McAlpine (Ontario)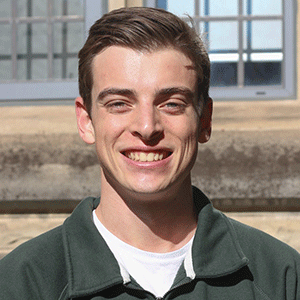 My name is Devon McAlpine, and I am writing to express my interest in the CPHA Student Director position. As a Master of Public Health (MPH) student, my experiences studying public health, conducting research, leading student organizations, and working in community health and long-term care perfectly align with the strategic plan of the CPHA and would allow me to serve as a qualified, enthusiastic, and ambitious Student Director.
During my Honours Bachelor of Science at McMaster University, I participated in extracurricular activities including student government and community research initiatives. During my graduate studies I have worked as a Graduate Teaching Assistant, served on the MPH Admissions Committee, and am currently a peer mentor and co-president of the departmental social committee. Additionally, as a Research Associate in the University of Guelph Health by Design Lab, I have studied public health communication competencies and worked with the National Collaborating Centre's Advisory Committee on Core Competencies. This work has included surveying the Canadian public health workforce on their current communication competence and learning what they believe should be included in a future communication competency framework. Following the completion of my MPH, I aspire to continue my education and complement my public health knowledge with medical training in the upcoming year.
My relevant work experience includes a student position as a Health Promotion Assistant at CHIGAMIK Community Health Centre. In this role, I gained firsthand experience with determinants of health and an appreciation for the importance of culturally appropriate health services and building trusting relationships and partnerships between health professionals and the community they serve. I have also worked as a research assistant at Victoria Village Long-Term Care Home where I observed the importance of equitable and just public health initiatives for protecting the health of vulnerable populations as well as the importance of effective and well-communicated policies for emergency preparedness and response. These work experiences in a range of settings have provided me with experience and generated personal interest in local, regional, and high-level public health issues and how they relate to specific populations.
As a student, leader, and researcher, I am well equipped to accomplish the goals of the CPHA and achieve the responsibilities of the Student Director position. Most notably, my roles in undergraduate and graduate student governments have allowed me to successfully lead student groups, initiate new activities, and appreciate their impact on students' personal and professional lives, including the transferable skills they provide students with for their careers post graduation.
As Student Director, I would strive to maximize interdisciplinary student involvement in the CPHA to improve the access and impact of student opportunities and networks, preparing students to enhance the health of diverse populations and communities across Canada with a focus on health equity and structural determinants of health. I have been lucky to benefit from many opportunities and experiences during my education and I hope to make these opportunities accessible for other students to prepare them for an impactful career in public health.
Japteg Singh (Quebec)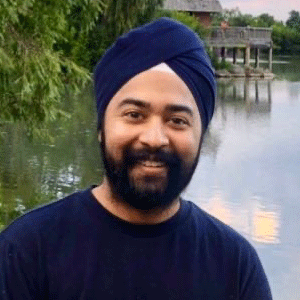 Greetings, I'm Japteg Singh and I am applying to the role of Student Director at Canadian Public Health Association (CPHA).
I am currently a first-year doctoral student studying Epidemiology at McGill University and I have two masters' degrees in public health and global health from McMaster University. Prior to starting my doctoral studies, I worked for a few years as a program evaluator and epidemiologist at Niagara Region Public Health (NRPH). As an epidemiologist, I mainly supported surveillance-related activities related to the COVID-19 portfolio (e.g., vaccines and outbreaks). In addition, I supported a variety of NRPH strategic projects including the creation of health equity assessments for existing programs and developing Niagara's Priority Profiles, a document that described associations between health outcomes and sociodemographic factors (i.e., age, gender, education, income, etc.). However, I have a particular interest in mental wellness, and over the past year I collaborated with a diverse group of public health professionals and researchers to measure burnout among the Canadian Public Health workforce. I co-presented the results of this work at Public Health Ontario's Grand Rounds in August 2023.
I am interested in the Student Director role because it would be an opportunity to contribute towards CPHA's strategic plans in areas such as population mental wellness, advocate for policies to strengthen the Canadian public health system, and influence the direction of the organization based on my unique experiences working in public health. However, my primary goal or vision for this role would be to increase engagement, capacity building, and networking among students and young professionals in the public health field. I believe that CPHA is well positioned to help support students and young professionals with their transition to the workforce by offering workshops and/or opportunities or spaces for collaboration and networking. I have a proven track record in fostering networks, having spearheaded a 2018 student-led public health conference at McMaster University for students to share their work and having chaired the 2019 Global Health Students and Young Professionals Summit. As someone who has recently experienced the challenges with transitioning from school to the workforce, I believe I could provide value and insights to CPHA in how best to engage with and provide services for student and young professional CPHA members.
Thank you for taking the time to review my nominee statement and considering me for this role.
Voting is easy and will only take a few minutes of your time.
Background
All candidates have provided a statement and were encouraged to submit a photo, video, and link to a professional profile to help you make your choices.
While you may not know every candidate, by reading their profiles you will be able to compare the candidates and make an informed decision. You can vote for any of the candidates—whether or not you know them or whether or not they are from your region.
As engaged members of the Association, it is important that you have your say and vote before the close of elections at 23:59 (ET) on 7 November 2023.
What makes an ideal candidate for CPHA's Board of Directors?
When reviewing the candidates' profiles, keep in mind that CPHA's Board of Directors is a policy governance board that requires a balance of pre-identified skills. Governance excellence requires members who can think conceptually and with a long-term perspective, and who are able to welcome a diversity of opinions.
To ensure CPHA is governed with vision and strength, the CPHA Board of Directors should include Directors who are working in a range of roles and public health disciplines and who indicate:
Commitment to CPHA's vision, mission, values, and strategic plan;
Commitment to anti-racism and anti-oppression;
Ability to commit time and resources to serve on the Board and its committees, participating in the annual conference, and represent CPHA, as requested;
Facility as a team player with effective connections to networks and organizations working on public health issues; and
Demonstrated leadership (at their respective career stage) in the public health sector.
Board members also require:
Familiarity with financial systems and risk management issues;
Interest in local, regional, pan-Canadian and global public health issues; 
Knowledge of the distinct needs of diverse populations and communities; and
High‐level understanding of organizational development and effectiveness.
For 2024-2025, CPHA is seeking candidates with particular experience in any of the following areas:
Professional experience in developing, leading and implementing an equity, diversity and inclusion strategy;
Advocacy experience on public health issues, with an understanding of policy development and political systems that impact implementation;
Financial systems and risk management;
Fundraising and/or corporate sponsorship; or
Membership engagement.