2023 Honorary Awards
Each year, we honour individuals or organizations who provide outstanding service to their community and profession. Our members nominate candidates for the awards.
R.D. Defries Award
Cecilia Benoit, FRSC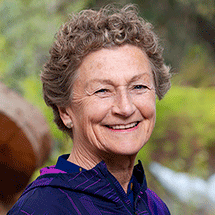 Dr. Cecilia Benoit's extraordinary contributions to women's health, equity and maternity care have advanced health practices for women and girls, especially those who are structurally marginalized. She has also made important contributions to Canadian society related to the health, safety, and dignity of street-involved youth, sex workers and people who use drugs. Her ongoing commitment to sharing research knowledge beyond the academy has led to greater uptake of social justice initiatives for these groups. Her research, scholarship and advocacy addressing knowledge gaps in equitable health care for Indigenous and non-Indigenous women, children and families led to the ground-breaking analysis of social factors that promote or impede the success of community-initiated care programs for pregnant women facing multiple challenges. Dr. Benoit's research has and continues to benefit public health access, care, and delivery in Canada and beyond.
Honorary Life Membership Award
Drona P. Rasali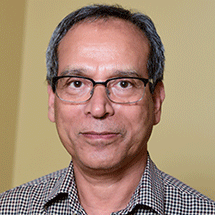 Wherever he worked in Canada, Drona P. Rasali excelled both in supporting and in leading processes and programs in the field of human population health. His notable achievements in Saskatchewan, where he acted as the Provincial Epidemiologist, included leading the chronic disease surveillance system for over seven years and organizing and pioneering roles in the Canadian Alliance for Regional Risk Factor Surveillance. In British Columbia, as director of Population Health Surveillance at the BC Centre for Disease Control/Provincial Health Services Authority for the past 10 years, Drona analyzed and provided leadership in population health research as well as health equity and in analysis and interpretation of health administrative data for planning, evaluation, and local budgeting. His distinguished service and interest in population health had no limits; they touched a broad expanse of chronic diseases like asthma and diabetes, and communicable diseases like COVID-19, as well as food security, community building, and multicultural programs. Drona made Canada proud by voluntarily peer-reviewing papers for several international scientific journals and collaborating in global health projects in his native country of Nepal and in Geneva.
Certificate of Merit
Dr. Caroline Quach-Thanh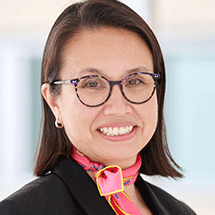 Dr. Caroline Quach-Thanh has made significant contributions to the development of vaccination in Canada. She served on the National Advisory Committee on Immunization (NACI) from 2009 to 2021 and was its Chair from 2017 to 2021. It was under her leadership that NACI developed its recommendations on prioritizing populations for COVID-19 vaccination, spacing of vaccine doses, and use of the first COVID-19 vaccines. Dr. Quach-Thanh is an excellent communicator and educator who clearly and simply explains the risks of infection and the benefits of vaccination. She is a key advocate for vaccination, having been featured in the media during the 2019 measles outbreak and since the start of the COVID-19 pandemic, during which she has given over 1,000 interviews. She has also appeared on primetime variety shows such as Radio-Canada's "Tout le monde en parle" and on call-in shows where she answered questions directly from the audience. There is no doubt that Dr. Quach-Thanh's ability and willingness to answer questions and concerns of the public has contributed greatly to increasing Canadians' confidence in vaccines.
National Public Health Hero Award
Donald MacPherson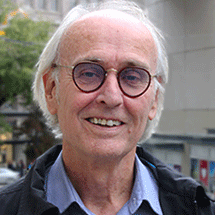 Donald MacPherson has been active in drug policy reform advocacy for three decades. In the 1990s, he was the Director of the Carnegie Centre in Vancouver's Downtown Eastside during the first overdose epidemic declared by the Vancouver Richmond Health Board in 1997. In 2000, Donald was appointed as the City of Vancouver's first Drug Policy Coordinator where he established the "Four Pillars Drug Strategy" that called for new approaches to drug policy based on public health principles. This strategy would later be emulated by municipalities across the country as cities became involved in responding to drug-related issues in their communities.  His supervised consumption site pilot in 2002 would become the impetus for the joint municipal/provincial request for an exemption under section 56 of the Controlled Drugs and Substances Act.  His advocacy for a public health and human rights approach to drugs has had an important and lasting impact on drug policy reform in Canada.