2021 Honorary Awards
Each year, we honour individuals or organizations who provide outstanding service to their community and profession. Our members nominate candidates for the awards.
R.D. Defries Award and Honorary Life Membership
Louise Potvin
Louise Potvin is Professor of health promotion at the School of Public Health, Université de Montréal. She is an internationally recognized public health scientist who has conducted research in Canada and globally on community-based health promotion. Her work has led to policies to address health inequalities and strategies to promote evidence-based public health. As a prominent figure in the development of population health intervention research, her work has influenced health policy and has had a positive impact on the health of Canadians. Since 1989, Dr. Potvin has been a regular contributor to the CPHA annual conference. In 2010, she joined the Editorial Board of the Canadian Journal of Public Health and, since 2014, has been the Journal's Editor-in-Chief. Under her leadership, the Journal has been modernized to become a world-class journal with a multidisciplinary editorial board that ensures the Journal's relevance and quality. The Journal's bilingual presence has increased; its impact factor has improved; and thought-provoking editorials have been published that reflect challenges to public health practice, education, research and administration. She has instituted three landmark editorial policies regarding sex/gender, Indigenous, and climate change research in support of CPHA's emphasis on equity and social justice. In this way, her contributions have supported CPHA to fulfill its objective to be "the independent and evidence-based voice for public health in Canada". For her leadership in health promotion in Canada and internationally and her substantial contributions to the Canadian Public Health Association, Louise Potvin merits CPHA's highest honour, the R.D. Defries Award.
Honorary Life Membership
Dr. Brent T. Friesen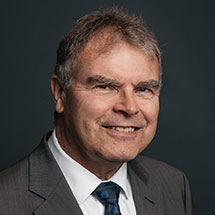 Dr. Brent T. Friesen is a remarkable physician who has made significant contributions to all facets of Public Health and, in particular, health promotion, disease and injury prevention, and environmental health. As the Medical Officer of Health for Calgary, he led an active agenda that was unparalleled in the province. When the integration of health services was introduced in 1994-95, he was a steady force in creating a meaningful space for Public Health and the adoption of a population health approach to health service planning and delivery. Dr. Friesen supported the introduction of four interrelated health promotion programs, two of which became recognized nationally: Best Practice - Best Beginnings (an outreach nursing service to marginalized pregnant and post-partum women and their infants) and Comprehensive School Health. Prior to the adoption of any related legislation provincially, he was successful in advocating for smoking restriction by-laws in Calgary and has since been an important partner in further action at the provincial and national levels. Brent also expanded the focus of the environmental health program beyond regulation enforcement and successfully engaged with the oil and gas industry and their regulators to ensure appropriate protection of residents living close to areas of proposed development. Dr. Friesen also enabled leading work in surveillance by thoughtful recruitment and enthusiastically supported the adoption of a disciplined approach to emergency/disaster preparedness and management. Dr. Friesen has been a leader among physicians as recognized by both the Alberta and Canadian Medical Associations.
Ron Draper Health Promotion Award
Bernadette (Bernie) Pauly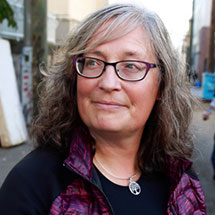 Dr. Bernie Pauly is a force for change, with an unwavering commitment to health equity and social justice. As a nursing scholar, Bernie's career has been dedicated to creating environments in which people can thrive. She does this by working in partnership with people who use substances and those facing structural disadvantages. Because of these partnerships, her research yields findings that are unique, highlighting gaps and unintended consequences in policy and practice. Her studies on cultural safety have been credited with changing local hospital and regional health authority policies on harm reduction. Her research on Managed Alcohol Programs (MAPs) has raised the profile of alcohol harm reduction nationally and internationally. Regularly, she consults on the development and implementation of MAPs, putting research into practice. After 15 years of involvement with people who use drugs in Canada, Bernie is a trusted advocate. This work is not easy. When the pandemic emerged, she worked with the local health authority to inform and adapt COVID-19 protocols for the unhoused community and those at high risk of overdose (British Columbia's other concurrent public health emergency). She engaged with local encampments and assisted in delivering humanitarian aid while advocating for housing and other services. At the same time, she was a lead team member of a successful application to the Canadian Institutes of Health Research grant to study the implementation and impacts of a safer supply initiative in BC, designed to reduce the risks of COVID-19 and overdose. Bernie embodies all of the values of the Ron Draper Health Promotion Award and is most deserving of the recognition.
Certificate of Merit
Anna Betty Achneepineskum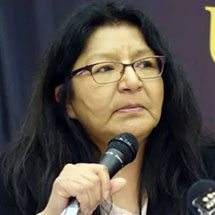 Anna Betty Achneepineskum is Anishinaabe-Mushkego from Marten Falls First Nation (Ogoki Post), Ontario. Anna's life work and contributions are driven by a passion to help the most marginalized people in communities across Canada, primarily in the area where Anna resides. She formerly served the people of Nishnawbe Aski Nation as Deputy Grand Chief. As an elected leader, her portfolio responsibilities included social services/child welfare, justice, women & youth and homelessness. Her passion is to ensure equitable access to services, justice and improving the quality of life, community wellness and safety for all NAN citizens. For over 20 years, she worked in the justice and legal field in the areas of legal aid and restorative justice, and community development. She served on various boards and advisory groups for many years including the Indigenous Justice Advisory Group with the Ministry of Attorney General, and the Board of Directors with the Matawa First Nations Management. She is the current Director of Child/Youth Wellbeing Program for Marten Falls, and their Lead Coordinator on Pandemic Response. Anna Betty is the Ontario representative on the Assembly of First Nations Women's Council, Indigenous Women's Advisory Council and chair of the First Nations Women's Caucus. She also represents Matawa Tribal Council on the Nishnawbe-Aski Police Service Board of Directors. Anna Betty currently resides in Thunder Bay, Ontario, Canada but loves spending time in northern Ontario, and in the Nishnawbe Aski Nation communities. She credits her six children, five grandchildren, and the newest addition the family her first great-granddaughter as the inspirations for her lifelong work, service and advocacy.
National Public Health Hero Award
Jennifer L. King, Michael Finley and Liane Langstaff – Gowling WLG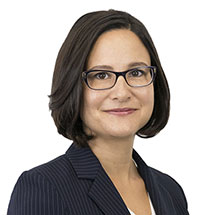 ​​​​​​Jennifer L. King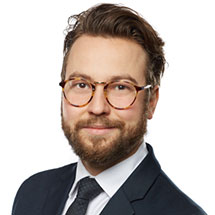 Michael Finley​​​​​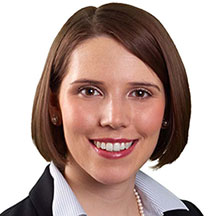 Liane Langstaff​​​​​​
Between November 2018 and March 2021, CPHA was granted intervenor status in the Saskatchewan and Ontario references regarding the constitutionality of the federal Greenhouse Gas Pollution Pricing Act. CPHA was also granted intervenor status on the provinces' appeals to the Supreme Court of Canada. In each of these hearings, CPHA was represented pro bono by Jennifer L. King, Michael Finley, and Liane Langstaff from Gowling WLG's Environmental Law Group.
In the written briefs submitted to the Courts, CPHA's lawyers argued that "public health principles and evidence make clear that fragmented, inconsistent approaches cannot solve a national and international public health threat of the magnitude and geographic extent of climate change caused by greenhouse gas (GHG) emissions. As with tobacco control and food safety, consistent, coordinated, evidence-based subnational, national and international action is required to address the public health risks of climate change. Parliament has a necessary role to coordinate the inter-jurisdictional response, set national standards, and fill in gaps integral to reducing GHG emissions. Public health is a constitutional responsibility of government shared across jurisdictional levels, where constitutional coordination is required. The ability to enact laws regarding public health, like the environment, is not allocated by the Constitution Act, 1867 to one level of government or the other, and so is subject to concurrent jurisdiction. While provinces have jurisdiction over primary health care, Parliament has the authority to legislate to address national public health concerns and target public health evils."
Jennifer L. King, B.Arts Sc., J.D., is an environmental lawyer and partner at Gowling WLG with a national practice in environmental law and its intersections with constitutional, Indigenous, public health, municipal, and regulatory law. Jennifer provides strategic regulatory advice and representation on a wide range of matters including environmental impact assessments, natural resource development, and major infrastructure projects including in Canada's near and far north. She recently served as counsel to Ontario's Long-Term Care COVID-19 Commission. Jennifer is regularly invited to speak on constitutional division of powers, climate change and environmental, social and corporate governance (ESG) and is a Climate Governance Expert with the Canada Climate Law Initiative. She is called to the bar in Ontario and Nunavut.
Michael Finley, MA(Cantab), LL.B, B.C.L., is an environmental lawyer whose practice focuses on environmental litigation, environmental offences, and dispute resolution.   Michael advises clients on a wide range of matters, including water-related legislation, endangered species, aggregate issues, spills, air pollution, heritage, commercial disputes, and contaminated sites.  He has also served as counsel to Ontario's Long-Term Care COVID-19 Commission.  Michael's writing reflects his broad interest in environmental law, and includes articles on the state of the great lakes, fisheries legislation, climate change, provincial parks, forestry, and hunting.
Liane Langstaff, B.Sc., M.B.A., J.D., is an environmental lawyer practicing in the areas of environmental litigation, environmental assessments, land-use planning, and climate change. She draws upon her technical background in Environmental Sciences and her joint J.D./M.B.A. to advise her clients. Liane lectures and writes extensively about developments in environmental law, and co-authored A Guide to Canada's Impact Assessment Act, 2020 Edition. As a climate governance expert with the Canada Climate Law Initiative, she presents to corporate boards and corporate audiences on their duties to address the risks and opportunities of climate change.