Chair
Vamini Selvanandan, MD, MPH, CCFP(EM)
Chair-elect
Jason Cabaj, MD, MSc, FRCPC
Directors
Monica Emode, BA (Hons), MSc
Yipeng Ge, MD, BHSc
Caitlin Johnston, BA, MSc-PPH
Ashley Joyce, BA, BScN, RN, MPH(c)
Camisha Rahmatian, BA, BASc (c)
Laura (McQuillan) Taylor, BSc, MPH
Bilqis Williams, MPH, DF-FIGHR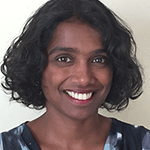 Vamini Selvanandan, MD, MPH, CCFP(EM)
Vamini is a family physician with experience in primary care, emergency medicine and women's health in Canada and the developing world. She has practiced medicine in several rural, remote and Indigenous communities in Canada. Her educational background includes a Doctor of Medicine degree from the University of Toronto, Family Medicine training at the University of Ottawa and she is completing a Master of Public Health (health promotion) at the University of Alberta. She has been involved with projects promoting sexual health in Alberta, improving access to cancer screening programs in rural Africa and Central America, and is currently working to address workplace injuries and discrimination related to immigrant workers. She serves on the Board of Directors for the Bow Valley Primary Care Network and the Health Committee of the Bow Valley Immigration Partnership.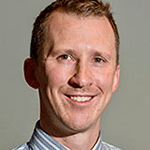 Jason Cabaj, MD, MSc, FRCPC
Jason is a Medical Officer of Health with Alberta Health Services and the director of the Public Health and Preventive Medicine (PHPM) residency program at the University of Calgary. His educational background includes a Doctor of Medicine degree from Queen's University, and both an FRCPC in PHPM and MSc epidemiology from the University of Calgary. His practice has focused on environmental health issues, building healthy communities, and advancing public health education. Current responsibilities include leading Alberta Health Services' provincial public health surveillance, research and innovation teams that provide evidence to inform action and decision making throughout the organization and in the community.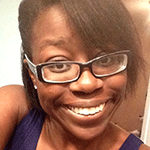 Monica Emode, BA, MSc
Monica is an Epidemiologist in the Controlled Substances and Cannabis Branch at Health Canada. In this role she conducts national surveillance and research projects to provide timely and reliable data on substance use and usage patterns, including among hard-to-reach and at-risk populations, supporting the development of effective drug policies and programs related to harmful substance use. Monica has a wealth of experience conducting research focused on improving the treatment of youth mental health concerns and identifying needs and service gaps among diverse patient populations. She is a member of the National Mental Health and Substance Use Standardization Collaborative. Monica holds a Master of Science in Population and Public Health from the University of British Columbia, a Bachelor of Arts in Psychology from York University, and has a keen interest in health equity and social justice issues as they relate to the health of marginalized populations.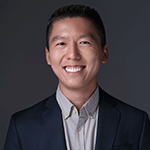 Yipeng Ge, MD, BHSc
Yipeng Ge is a Chinese-Canadian, first-generation immigrant, and a grateful guest of this land. He is a resident physician in Public Health and Preventive Medicine at the University of Ottawa, where he also received his MD and family medicine residency training. He is currently completing a Master of Public Health (Health and Social Behaviour) at Harvard University. Yipeng has interests in Indigenous health, inner-city health, anti-racism and health policy, prevention of non-communicable diseases, and global health governance and diplomacy. In 2020, he was Canada's official youth delegate to the World Health Assembly and the Pan American Health Organization Directing Council. Yipeng is passionate about tackling health and social inequities through addressing the social and broader determinants of health through public health practice, research, and education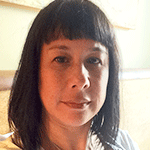 Caitlin Johnston,  BA, MSc-PPH
Caitlin is a population and public health professional with a focus on community-based research and programming. Social justice, equity, and agency are some of the values that guide Caitlin in her position as Director of Participant Engagement at the WISH Drop-in Centre Society. WISH's works to improve the health, safety and well-being of women and people of marginalized genders who are involved in Vancouver's street-based sex trade. Based in the Downtown Eastside of Vancouver, WISH is the largest sex worker organization in Canada. Caitlin is also a member of the Canadian Red Cross' Emergency Response and Asylum Seekers Teams and is a Board Director at Capadidad Improving Health Society, a Canadian Guatemalan collaboration.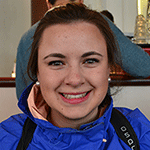 Ashley Joyce, BA, BScN, RN, MPH(c)
Ashley is a Registered Nurse in St. John's, Newfoundland. After completing nursing school Ashley worked as a Public Health Nurse with the Population and Public Health Program at Eastern Health. This was a role that she absolutely loved and it opened her eyes to the importance of public health and the role it can play in people's lives. During her time as a Public Health Nurse Ashley completed a short stint as a Health Promotion Consultant and now works for the province as a Public Health Policy Analyst. Ashley has also completed a BA with a major in French and is currently completing the Master of Public Health at Memorial University of Newfoundland. Ashley's main interests include health equity, upstream approaches and she is keen on creating more awareness about public health and what it has to offer.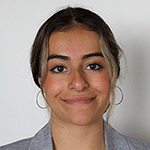 Camisha Rahmatian, BA, BASc (c)
Camisha is a Bachelor of Applied Science in Public Health student at Ryerson University. She has gained experience working in health promotion and the non-profit sector since her first undergraduate degree in Psychology at McGill University in 2021. Camisha has a keen interest in health promotion, community health, and population mental health and wellness. She is currently working as a content creator in the department of Health Promotion Programs at Ryerson University, as well as an events and programs coordinator for a student-led initiative called Public Health Connect. As student director, Camisha works to create a central public health community for students across Canada, and engage students from diverse backgrounds in studies and careers in the field of public health.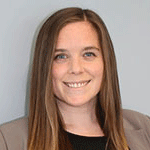 Laura (McQuillan) Taylor, BSc, MPH
Laura is a Policy Analyst with Indigenous Services Canada, First Nations and Inuit Health Branch-Alberta Region. In her current role, she works closely with First Nation partners and the region's executive leadership to support the delivery of primary and public health services on-reserve. Laura previously worked as a Project Coordinator with the Canadian Institutes of Health Research where she engaged with Canada's circulatory and respiratory health research community to deliver diverse research funding opportunities. She holds a Master of Public Health from the University of Victoria specializing in Social Policy and a bilingual Bachelor of Science from the University of Alberta. Laura lives on Treaty 6 territory and is passionate about working collaboratively with Indigenous partners to improve health equity and Indigenous health and well-being in Canada.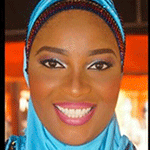 Bilqis Williams, MPH, DF-FIGHR
Bilqis Williams is a medical doctor, global and environmental public health practitioner. Dr. Williams possesses over a decade of experience serving in clinical, research, managerial and crisis resolution roles. She is invested in feminine health, mental health, community and policy development, geospatial analysis, health equity, racial justice, inclusive leadership, immigrant/ refugee, and displaced persons' health. Bilqis also advises independent research institutions on the varying intersections that influence health outcomes. Dr. Williams is the first ever recipient of the Peace Prize for Community Activism and is listed by the Boston University School of Public Health as one of 20 change makers of our century.