Board of Directors
Chair
Vamini Selvanandan, MD, MPH, CCFP(EM)
Chair-elect
Jason Cabaj, MD, MSc, FRCPC
Directors
Nashreen Dhalla, RN (C), BSN, BSc
Monica Emode, BA, MSc (c)
Yipeng Ge, MD, BHSc
Caitlin Johnston, BA, MSc-PPH
Sume Ndumbe-Eyoh, Hons BSc, MHSc
Thomas Piggott, MD, MSc, CCFP, FRCPC
Camisha Rahmatian, BA, BASc (c)
Laura (McQuillan) Taylor, BSc, MPH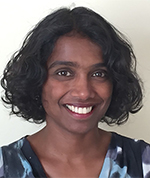 Vamini Selvanandan, MD, MPH, CCFP(EM)
Vamini is a family physician with experience in primary care, emergency medicine and women's health in Canada and the developing world. She has practiced medicine in several rural, remote and Indigenous communities in Canada. Her educational background includes a Doctor of Medicine degree from the University of Toronto, Family Medicine training at the University of Ottawa and she is completing a Master of Public Health (health promotion) at the University of Alberta. She has been involved with projects promoting sexual health in Alberta, improving access to cancer screening programs in rural Africa and Central America, and is currently working to address workplace injuries and discrimination related to immigrant workers. She serves on the Board of Directors for the Bow Valley Primary Care Network and the Health Committee of the Bow Valley Immigration Partnership.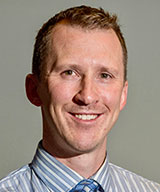 Jason Cabaj, MD, MSc, FRCPC
Jason is a Medical Officer of Health with Alberta Health Services and the director of the Public Health and Preventive Medicine (PHPM) residency program at the University of Calgary. His educational background includes a Doctor of Medicine degree from Queen's University, and both an FRCPC in PHPM and MSc epidemiology from the University of Calgary. His practice has focused on environmental health issues, building healthy communities, and advancing public health education. Current responsibilities include leading Alberta Health Services' provincial public health surveillance, research and innovation teams that provide evidence to inform action and decision making throughout the organization and in the community.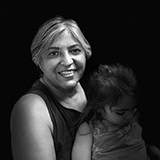 Nashreen Dhalla, RN (C), BSN, BSc
Nash is a RN and Clinical Coordinator for the Intensive Housing Outreach Team which is part of the Mental Health and Substance Use Supported Housing portfolio at Vancouver Coastal Health.  Her background is in Communicable Diseases: she worked at the British Columbia Disease Control / TB Service for 24 years. Starting as an outreach worker in Vancouver's downtown eastside, she became a nurse and worked with HIV/AIDS at Saint Paul's Hospital, Dr Peters and Maximally Assisted Therapy Program and then returned to BCCDC as program coordinator/ Nurse Consultant of the Tuberculosis Services for Aboriginal Communities. Nash is incredibly passionate and believes in the power of advocacy, collaborating with populations to address needs and addressing inequality head on. As healthcare workers and providers, we have to be able to have those very uncomfortable discussions about systemic racism, barriers to services, and social justice.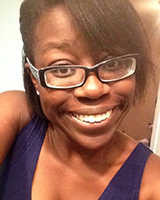 Monica Emode, BA, MSc (c)
Monica is a Junior Epidemiologist at Health Canada and a Master of Science candidate in the School of Population and Public Health at the University of British Columbia. She has gained experience working in various healthcare settings and research institutions since completing her Bachelor of Arts in Psychology in 2015. Monica has a keen interest in health equity and social justice issues as they relate to the health of marginalized populations. She is currently conducting epidemiological research to understand how population-based disparities may influence child and youth mental health treatment.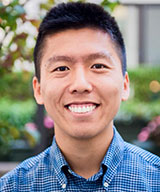 Yipeng Ge, MD, BHSc
Yipeng is a Chinese-Canadian, first-generation immigrant, and a grateful guest of this land. He is a resident physician in Family Medicine and Public Health and Preventive Medicine in Ottawa, where he also received his MD. He received his Bachelor of Health Sciences (Honours) with a specialization in Global Health from McMaster University. Yipeng has interests in Indigenous health, inner-city health, health policy, prevention of non-communicable diseases, and global health governance and diplomacy. In 2020, he was Canada's official youth delegate to the World Health Assembly and the Pan American Health Organization Directing Council. Yipeng is passionate about tackling health and social inequities through addressing the social and broader determinants of health.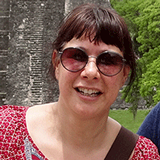 Caitlin Johnston,  BA, MSc-PPH
As part of Vancouver Coastal Health Community, I work with interdisciplinary teams and community partners to provide supported housing programming to predominantly marginalized mental health and substance-using populations. Our teams recognize that housing and health are deeply connected. Housing is not only a determinant of health but is an important public health, and in many cases a clinical intervention; putting people into supported housing and assisting them to retain housing does result in positive health outcomes for individuals and the communities they reside in. Previously I was at BC Women's Hospital and Health Centre focused on providing greater access to health services to marginalized populations (BIPOC, newcomer, and substance-using women), and was a Senior Research Coordinator at the BC Centre for HIV/AIDS' Urban Health Initiative. I also volunteer with global public health projects in Kenya and Guatemala.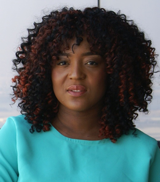 Sume Ndumbe-Eyoh, Hons BSc, MHSc
Sume Ndumbe-Eyoh is the Director of the Black Health Education Collaborative and an Assistant Professor in the Clinical Public Health Division at the Dalla Lana School of Public Health at the University of Toronto. In this role she is working to transform medical and public health education to address anti-Black racism and improve Black health. She is a catalytic leader who mobilizes knowledge and activates networks to advance policy and practice on social and economic issues that impact health and well-being.  She spent a decade with the National Collaborating Centre for Determinants of Health, where she provided leadership to public health practice on health equity, the social determinants of health, including racism, in partnership with institutions across Canada. Sume is a board member of the Black Health Alliance and has served in an advisory capacity for working groups and committees led by numerous national health organizations, including the Public Health Agency of Canada, the Canadian Institute for Health Information, and the Canadian Institutes of Health Research. She holds a Master of Health Science in Health Promotion and Global Health from the University of Toronto and has an interest in critical social sciences approaches in public health. Hailing from Cameroon, she is committed to working towards anti/decolonial futures.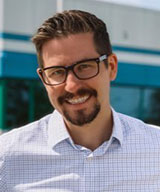 Thomas Piggott, MD, MSc, CCFP, FRCPC
Thomas Piggott [@twpiggott on Twitter] is the Medical Officer of Health and CEO of Peterborough Public Health. Thomas is a public health and preventive medicine specialist and a practicing family physician. He completed his Masters in Public Health Economics at London School of Hygiene and Tropical Medicine and residency training at McMaster University. He has worked at various levels of public health and has worked clinically in Canada and internationally with a focus on under-served populations. Thomas previously worked as Medical Officer of Health and VP with Labrador-Grenfell Health and as a field doctor with Médecins Sans Frontières in the Democratic Republic of the Congo. He is actively involved in research and teaching public health at McMaster University and Memorial University and is co-author of the book Under-Served: Health Determinants of Indigenous, Inner-City, and Migrant Populations in Canada (2018).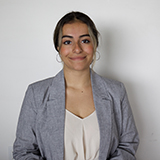 Camisha Rahmatian, BA, BASc (c)
Camisha is a Bachelor of Applied Science in Public Health student at Ryerson University. She has gained experience working in health promotion and the non-profit sector since her first undergraduate degree in Psychology at McGill University in 2021. Camisha has a keen interest in health promotion, community health, and population mental health and wellness. She is currently working as a content creator in the department of Health Promotion Programs at Ryerson University, as well as an events and programs coordinator for a student-led initiative called Public Health Connect. As student director, Camisha works to create a central public health community for students across Canada, and engage students from diverse backgrounds in studies and careers in the field of public health.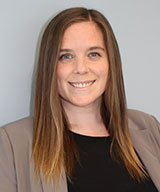 Laura (McQuillan) Taylor, BSc, MPH
Laura is a Policy Analyst with Indigenous Services Canada, First Nations and Inuit Health Branch-Alberta Region. In her current role, she works closely with First Nation partners and the region's executive leadership to support the delivery of primary and public health services on-reserve. Laura previously worked as a Project Coordinator with the Canadian Institutes of Health Research where she engaged with Canada's circulatory and respiratory health research community to deliver diverse research funding opportunities. She holds a Master of Public Health from the University of Victoria specializing in Social Policy and a bilingual Bachelor of Science from the University of Alberta. Laura lives on Treaty 6 territory and is passionate about working collaboratively with Indigenous partners to improve health equity and Indigenous health and well-being in Canada.