2017 honorary awards
Each year, we honour individuals or organizations who provide outstanding service to their community and profession. Our members nominate candidates for the following prestigious awards.
R.D. Defries Award
Trevor Hancock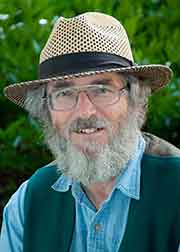 Dr. Trevor Hancock is an exemplary nominee for the R.D. Defries Award, a legend in the public health field. Arguably, no individual Canadian has done more to advance the public health importance of the ecological determinants of health. From first leader of the Green Party for both Canada and Ontario in the 1980s, to co-founding both the Canadian Association of Physicians for the Environment and the Canadian Coalition for Green Health Care, Trevor's influence has been extensive. In May 2015, he led a Canadian Public Health Association working group that wrote a comprehensive Discussion Paper on the ecological determinants of health. He is one of the founders of the global Healthy Cities and Communities movement, having co-authored with Len Duhl the original background paper for WHO Europe in 1986. He originated the term "healthy public policy" and in 1984 organized the first international conference on the topic. He has consulted and spoken on these and other health promotion and public health issues across Canada and around the world, and has published extensively. In the nine years he spent as a Medical Consultant in Population and Public Health at the BC Ministry of Health he led the development and implementation of core programs in public health and co-led the development of the country's first comprehensive clinical prevention policy. He was also Provincial co-chair of the Population Health Promotion Expert Group of the Public Health Network of Canada. In 2015 he was made an Honourary Fellow in the UK's Faculty of Public Health.
Honorary Life Membership Award
Shannon Turner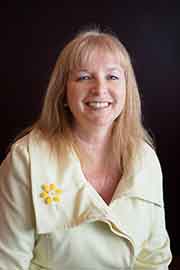 Shannon Turner, PhD (c), is an exemplary practitioner scholar and has been a stalwart advocate for public health throughout her career. The promotion of health and social good has been foundational to Shannon's contributions to policy, research and practice. When Shannon began as President of the Public Health Association of British Columbia, there were only 20 members and very little funding. Over the course of her term she rebuilt the Association and established a foundation for a vibrant and engaged membership. Shannon has also served four separate terms on the Canadian Public Health Association Board and helped to strengthen national networks and public health service and policy throughout Canada. As the national Co-chair of Prevention of Violence Canada for over a decade, she has worked to build a Canada free of violence with a powerful health promotion engagement strategy for civil society and government. Shannon's research efforts on violence prevention, equity and technology are focused on the power of collective voices to promote healthy public policy. Her appetite for seeking collaborative and innovative approaches to advance public health is evident in all her work. She recently co-founded Bridge for Health cooperative, a social enterprise focused on social innovation and equity. Her volunteer efforts over 30 years, combined with her professional roles as a Director of Public Health of a regional health authority in BC and Executive Director of the Public Health Association demonstrate an unfailing commitment to public health advocacy and service to promoting the health of Canadians.
National Public Health Hero Award
The Honourable Terry Lake, DVM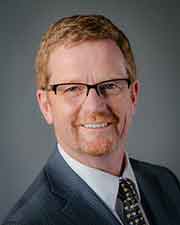 The Honourable Dr. Terry Lake, former Minister of Health for British Columbia has accomplished many things, but nothing with more impact on the lives of some of the most vulnerable people in our province than the unwavering support he provided for the declaration of a public health emergency and the subsequent actions to stem the tide of tragic deaths from illegal drug overdoses in BC. His understanding and compassion has helped move the public discourse on this issue from one of stigma and blame towards empathy and support. He has tirelessly spent his political capital to move his provincial, municipal and even federal counterparts to action. These actions have undoubtedly saved many lives and made access to overdose prevention, care and treatment available to many more. His knowledge of and support for a public health approach to addressing this crisis has enabled a broad multi-faceted response in unique partnership with public safety, that addresses the myriad issues surrounding mental health and substance use. Our actions in response to this crisis are building a system of prevention and care for the future in BC and Canada. Arguably his most ground-breaking policy initiative was his Ministerial Order of December 8, 2016, requiring the establishment of "Overdose Prevention Sites", where individuals could use drugs in the presence of responders trained on overdose recognition and naloxone administration. Scores of deaths have been averted in these sites. For this exceptional support to Public Health we feel he is most deserving of a National Public Health Hero award.
R. Stirling Ferguson Award
Nancy Edwards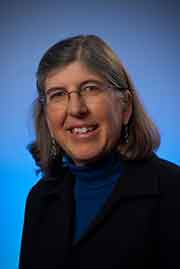 Dr. Nancy Edwards has made a significant contribution to improving and protecting the health of Canadians, and in particular of seniors, through her efforts to improve building codes as a means to prevent falls. She has undertaken research to demonstrate the impact on population health of the installation of safe stairs, non-climbable guards and usability-enhancing, safer grab bars in baths and showers. She and a team of researchers published in 2003 a seminal study evaluating optimal grab bar placement in baths, which to this day remains posted on the Canadian Mortgage and Housing Corporation's website. She was instrumental in proposing successfully resolutions adopted by the Canadian Public Health Association in 2003 and again in 2007, both of which prompted code change requests before the Canadian Commission on Building and Fire Codes. She also served on a Canadian Commission on Building and Fire Codes Joint Technical Task Group that reviewed building code recommendations for stairs, ramps, handrails and guards. In a well-received, widely read Injury Prevention paper in 2008 she also called for the adoption of novel indicators that bridge the metrics gap between the health and building sectors, as a means of improving public health's capacity to "make the evidentiary case" for code changes. Dr. Edwards is a model to others, exemplifying an always gracious, always well-informed, evidence-based approach to important built environment issues, and their societal contexts, in public health.