Sexually Transmitted and Blood-borne Infections and Related Stigma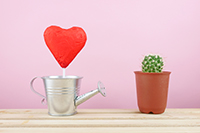 The prevention, treatment and management of sexually transmitted and blood-borne infections (STBBI) — such as HIV, hepatitis, chlamydia, gonorrhea, syphilis and human papillomavirus — continue to represent important public health issues in Canada. However, stigma and discrimination within health and social service settings often complicate public health efforts by creating barriers to people who try to access and use sexual health, harm reduction and STBBI-related services. Reducing stigma and discrimination requires more than one approach. Stigma and discrimination arise from individuals' attitudes, values, beliefs and practices in addition to health and social service organizations' policies, procedures, culture and environment.
CPHA has been funded by the Public Health Agency of Canada, through the HIV and Hepatitis C Community Action Fund, to undertake the project, Addressing Sexually Transmitted and Blood-borne infections and Related Stigma through Partnerships, Capacity Building and Community Engagement. CPHA, in collaboration with various professionals, organizations and individuals with living experience, has developed a suite of professional development and knowledge translation resources focused on the reduction of stigma associated with sexuality, substance use and STBBIs.
For more information, please contact STBBI project staff.
ONLINE LEARNING
Create an account on CPHA's learning site to access free online courses. Courses currently available from the STBBI project are:
CPHA Webinar Series: Reducing Stigma Related to STBBIs, Sexuality and Substance Use
The stigma associated with sexually transmitted and blood-borne infections (STBBIs), sexuality and substance use overlaps and intersects with other forms of oppression such as racism, sexism, ableism, homophobia, transphobia, xenophobia and classism. Our webinar series (Fall 2020/Winter 2021) featured presenters from across the country who led us in exploring ways to better serve diverse communities with respect to sexual health, substance use and STBBIs. 
This series is primarily intended for health and social service professionals working in sexual health, harm reduction, or related services.
Building organizational capacity to better serve LGBTQ2S+ communities | Watch now
During this interactive webinar, participants will reflect on the need to better serve lesbian, gay, bisexual, trans, queer and Two Spirit (LGBTQ2S+) communities in public/community health promotion and identify strategies, tools and opportunities to work toward fostering organizational spaces where diverse LGBTQ2S+ community members feel valued, affirmed, welcomed and celebrated for their sexual and gender identities. (Recorded in English only on 12 November 2020)
Tell it like it is: Sexual health and wellness for learners with developmental disabilities  | Watch now
There is a pervasive idea that people with developmental disabilities (PWDD) are incapable of expressing themselves sexually, understanding desire, or fostering intimate relationships. During this interactive webinar, participants will explore some of the challenges, including stigma and discrimination, experienced by people with developmental disabilities (PWDD) and learn how to apply sex positive strategies when providing sexual health education to PWDD.  (Recorded in English only on 17 November 2020)
Fighting stigma and offering support for people who use meth (more information coming soon)
Registration
Registration for each webinar opens in the month preceding the date of the webinar. Find the link to register in each session's detailed description above. Space is limited.
Recordings
Recordings can be found on CPHA's YouTube channel playlist, Webinar Series on Reducing STBBI-related Stigma.
KNOWLEDGE TRANSLATION TOOLS
CPHA has developed a number of knowledge translation tools to support health and social service providers to provide STBBI-related services. These resources underscore the individual and organizational factors required to enhance services and reduce STBBI-related stigma, and ultimately improve health outcomes for those affected by or living with STBBIs.
Turnkey Workshop Resources
In collaboration with the Centre for Sexuality, CPHA has developed four professional development workshops focused on equipping frontline health and social service providers with the attitudes, knowledge and skills needed to reduce STBBI stigma.  All of the workshop resources, including a facilitation manual, a participant workbook and the presentation slides, are available in a turnkey format to help you facilitate a training workshop in your community. 
---