Sexually Transmitted and Blood-borne Infections and Related Stigma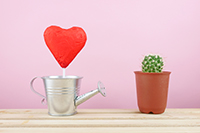 The prevention, treatment and management of sexually transmitted and blood-borne infections (STBBI)—such as HIV, hepatitis, chlamydia, gonorrhea, syphilis and human papillomavirus—continue to represent important public health issues in Canada. However, stigma and discrimination within health and social service settings often complicate public health efforts by acting as barriers to people who try to access and use STBBI-related services. Reducing stigma and discrimination requires more than one approach. Stigma and discrimination arise from individuals' attitudes, values, beliefs and practices in addition to health and social service organizations' policies, procedures, culture and environment.
Individual and organizational factors required to reduce STBBI-related stigma
Striving to support frontline service providers who offer STBBI-related services, we developed resources that underscore the individual and organizational factors required to enhance services and reduce related stigma, and ultimately improve health outcomes for those affected by or living with sexually transmitted and blood-borne infections.
Workshops focused on the reduction of STBBI-related stigma
In collaboration with the Calgary Sexual Health Centre, we developed the content for three workshops focused on reducing STBBI-related stigma. These workshop resources, including a facilitation manual, a participant workbook and the presentation slides, will help you facilitate a training workshop in your community. The content from the three workshops can also be combined to create a more comprehensive training opportunity.
---