Tsay Keh Dene: a remote but resilient community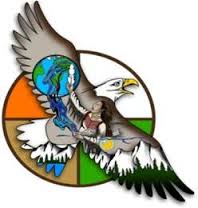 Tsay Keh Dene is a First Nations community of approximately 290 people in British Columbia that has a tragic history of displacement and suppression, similar to many First Nations communities but intensified by the massive flooding of traditional territory and burial sites to make way for the W.A.C. Bennett Dam. Lack of sufficient resources, and most importantly isolation of the community, has been detrimental to their development. However, through extensive collaboration and the new First Nations Health Authority (FNHA), change is on the horizon. FNHA's "community driven, nation based" approach allows First Nations communities to play an active role in administration of health services.
"There are unique needs in isolated communities, the cultural norms are different, and historically program and service decisions are made sometimes without community involvement, leading to confusion and inefficiencies. This is now slowly changing," notes Paul Coppard, the Finlay Helping Us Build (HUB) Coordinator, who has been helping in the transition to the new FNHA.


Listen to Paul Coppard
(MP3: 9:20)
Through broader engagement and networking with all the relevant departments and community members, the challenges and potential different needs of the First Nations communities have come to light. Deeanna Daniels, the Health Director for Tsay Keh Dene, stresses that the key was to mix cultural knowledge and traditional values with mainstream knowledge. Quarterly dinners with community members helped identify areas of need as well as potential interventions. The community members were also consulted after interventions to get feedback.
An ounce of prevention
The community previously saw steep rises in the rates of diabetes and though many diabetes management programs were implemented, they were not effective. Health authorities soon realized that what was really needed was prevention and healthier living practices. Instead of introducing more ineffective management solutions, resources were diverted to education of health care workers who were able to recommend healthier alternatives to patients.  However, altering lifestyles and diets requires availability and access to healthier options.
As Daniels unfortunately notes "when you live in an isolated community, you don't have choices," but this is a reality that the Tsay Keh Dene health authorities are working hard to change.  Daniels has spearheaded a number of changes such as management of the community store, introduction of a fitness centre and healthy-themed dinners that have shown promising results. The community store has been absorbed under the health clinic to offer healthier food choices in accordance with nutritional advice. A Smart Selections section has been introduced which offers customers healthier options, organic foods and incorporates different diet requirements such as gluten allergies. A fitness and nutrition center was opened in addition to a bike sharing initiative.
An important intervention, which emerged from the dinners, was to incorporate traditional medications in the healing and treatment center. This allows community members to seek health care that is more tailored and sensitive to their needs.
The Old New Way
Coppard claims that the old world ways are being rediscovered and better integrated into the newer generations with the traditional ways being stressed in all aspects of daily life. Community gardens, that have existed for generations as secret family gardens, according to Coppard, are being brought to the forefront and are flourishing. These gardens are a great way for Elder generations to teach children about traditional ways of farming, foods, and nutrition. The shift towards organic and local foods is not unique says Daniels as First Nations communities have always farmed and hunted instead of buying from commercial markets. Another way to better educate the younger generation is through the "Head Start" program, by the Government of Canada, which is being used to teach kids about traditions, culture and the Tsek'ene language through the involvement of older community members. Community newsletters were implemented to approach more community members that are less open to attending meetings and are not as involved.
Community open houses are now ongoing events that provide community members access to health, justice, education, and housing information in a more one-on-one setting. This type of forum has proven more effective to inform people as well as listen to individual concerns. The community is also considering having voluntary champions that would be able to transmit health messages in creative ways.
In addition to better awareness about health and nutrition, social involvement and connections have increased. More community connectedness has been seen with Elders congregating for evening walks and daily use of the bike sharing program. The situation has also drastically improved after the placement of full-time nurses and nurse practitioners in the community.
Advice for other communities
"I surprised myself the other day when I realized that some of my healthiest meals this month were prepared in Tsay Keh Dene - most recently a veggie rich Ukranian themed dinner with moose meat on the side for good measure!" Says Coppard. "On my last trip, we spent the evening working out with community members in the village's new fitness studio and a meeting was cut short so that villagers could train in the school's gym for the upcoming Vancouver Sun Run."
Coppard stresses that no one way is effective and multiple approaches have shown the most promise in effective change. "The most important thing is articulating the needs of a community with greater clarity and trying to implement simpler and smaller changes quickly to ensure community members that their needs are being met." Assessing the needs of the community, listening to the community members required changes and raising awareness about available tools is a good starting point.
Posters
Video