Best Practices for Active Travel and Health Equity in Small Towns in British Columbia

THE PROJECT
In 2020, the BC Alliance for Healthy Living (Alliance) initiated the Small Towns, Big Steps in Active Transportation project to identify the demand for active transportation in small towns across British Columbia (BC), the best practices of leaders in this field, and the factors that help or hinder active transportation in smaller communities.
BACKGROUND
The Alliance is a coalition of organizations in BC that collaborate to promote wellness and prevent chronic disease. The Alliance, which has board members representing health and community organizations such as the BC Lung Foundation, the Canadian Cancer Society, Diabetes Canada, Heart and Stroke, the Mental Health Association of Canada, the YMCA, and the Public Health Association of BC (PHABC), promotes best and promising practices and policies to foster health and healthy living among the residents of BC.
The Alliance defines active transportation as the activity that "happens when people use their own power to get from one place to another, and can include walking, biking, skateboarding, using a non-mechanized wheelchair, or snowshoeing".
"Our members, and the small communities we surveyed, recognize that active transportation can increase physical activity (which reduces the risks of chronic diseases), improve mental health, reduce air pollution and climate emissions, while increasing access, transportation choices, and a sense of community," offered Rita Koutsodimos, the Alliance's Executive Director.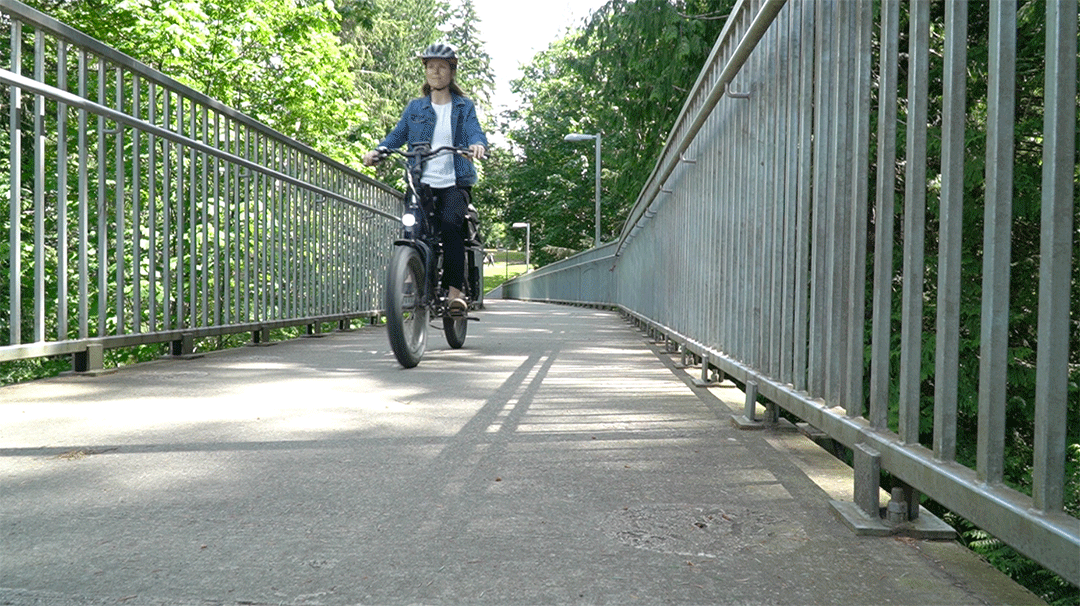 THE PROCESS
The Alliance focused this project on small communities to address the research gap that exists on community design that promotes active transportation in the context and conditions that exist in smaller communities.
"The Alliance has a long history of work on active transportation," explained Rita. "We had a good handle on the community design factors that foster active transportation in large urban centres, but we knew there were gaps in the research when it came to small towns."
The project involved four stages:
"We knew there was a strong interest in active transportation among small communities when 65% of them responded to our survey," noted Rita.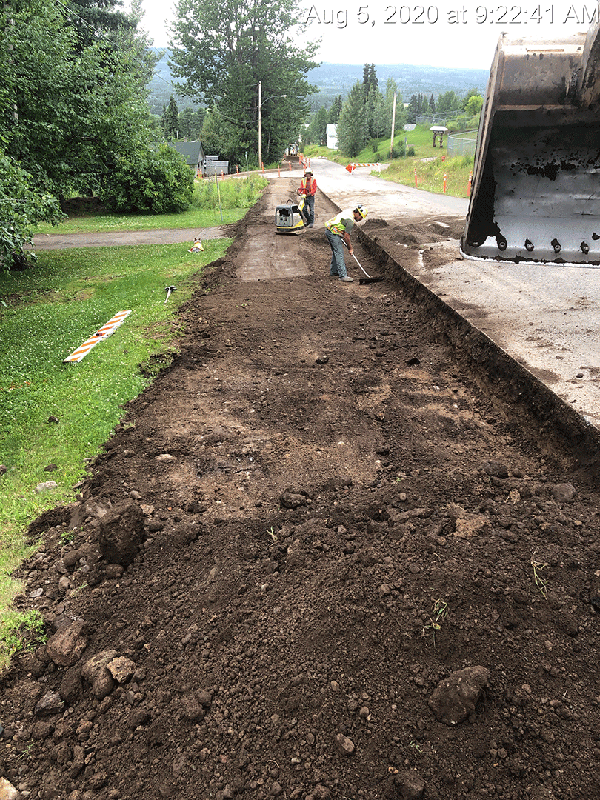 OUTCOMES ACHIEVED
"The literature scan found that many of the community design factors that support active transportation in a large urban centre, such as density, do not apply to small, rural communities," explained Rita. "In small towns, for example, trails can be used for active transportation, which tends not to be the case in large urban centres."
The scan found that small towns have a number of advantages that can be used to support and foster active transportation including: compact urban centres; access to parks, green space and trails; and strong community connections and close relationships between local leaders and citizens.
The results of the municipal survey indicated that small communities have a strong interest in developing active transportation in their communities with many of them (50-62%) recognizing that it can:
Enhance community connectivity;
Increase traffic, cyclist and pedestrian safety;
Improve quality of life; and
Support climate and environmental stewardship and public health.
However, the survey also found that over one third of small communities (38%) have little or no capacity to work on active transportation, while only one quarter have staff, funding, and/or resources that could be used to promote active transportation.
"One of the key messages from the small community survey is that funding is essential," offered Rita. "There is a deep interest in, and need for, active transportation among small towns, but they don't have the resources to do it alone."
One half of the respondents indicated that their community had taken none of the specified actions that might be taken to increase equity in active transportation. However, 17% reported that they have collaborated with local governments and the health sector on active transportation, 16% reported that they have formed a "disability and/or seniors committee" to comment on transportation and facility plans, and 14% have incorporated Universal Design into planning and transportation facility design. In addition, 45% indicated that they have worked with any First Nations on active transportation.
LESSONS LEARNED
The case study reports directed at the six small-town leaders in active transportation – Burns Lake, Duncan, Gibson, Nelson, Powell River, and Rossland – provide clear examples of the challenges facing small towns and the strategies that have proven effective for each of them. The common challenges and winning strategies that can be learned from the six small towns are summarized in the final project report, Small Towns, Big Steps in Active Transport, and include:
Collaboration is the heart of active transportation progress in small towns.
Build the network. Don't let perfection get in the way of the possible.
Be 'shovel-ready' for grants.
Use trails and rights-of-way as connectors in an active transportation network.
Look at connections to nearby towns.
Incorporate an equity lens to address several issues of concern at once.
Get the attention of council and build understanding and support in the community.
Recognize that place-making can encourage active transportation.
Main Streets that are provincial highways create complex active transportation challenges.
Integrate active transportation improvements with other infrastructure upgrades and capital plans.
E-bikes can support active transportation in a rural context.
"This project identified strategies that can be implemented by small communities to increase their progress on active transportation, but it also identified the need for policy and funding support for small towns from senior levels of government," said Rita. "These are the points that we made with BC's Minister of State for Infrastructure."
Prepared by Kim Perrotta, MHSc, Executive Director, CHASE
Last modified: September 15, 2022