Advancing public health one tweet at a time
Jaya Raghubir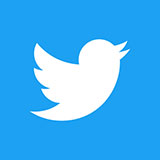 We all use social media. Platforms like Facebook, YouTube and Twitter have become integral parts of our day-to-day lives, and have even become tools for public health professionals. Facebook is used by many public health departments to share information, while Twitter has shown great promise for community engagement and rapid information dissemination. This is due to its interactive (push-and-pull) nature and the sheer amount of data that are shared on a daily basis. Users post 500 million tweets per day, for a total of 200 billion per year.1
The interactive nature of Twitter allows public health units and frontline health professionals to better connect with the public, particularly inaccessible populations with monetary,2 geographic3 and language barriers.4,5 Furthermore, they can engage with populations to gauge their response to various health campaigns, such as Breast Cancer Awareness Month,6 or new health-related products, such as e-cigarettes.7
Epidemiologists and public health researchers can also draw a great amount of data from health-related tweets. "Infoveillance" (a form of syndromic surveillance using keyword searching for particular health-related terms on Twitter8) has allowed researchers to follow users' tweets to track the response to vaccination during a measles outbreak,9 and the incidence of flu10 and foodborne illnesses.11 One successful example is Foodborne Chicago, a website that aims to improve food safety in Chicago by identifying and responding to Twitter complaints about possible foodborne illness. Starting in 2013, the Chicago Public Health Department began tracking individual tweets to locate and close unsanitary restaurants. The majority of individuals posting on Twitter did not seek medical treatment and, as a result, the identification of problem restaurants might not have been possible in the absence of Foodborne Chicago.
Researchers are also using tweets to track antimicrobial use globally,12 to monitor chronic diseases such as insomnia and obesity,13 and to provide support services to individuals with mental illness.14 Health workers have also used Twitter to respond to natural disasters and emergencies, such as Hurricane Sandy15 and the Boston Marathon bombing.16 It was essential in tracking the recent Ebola public health emergency.17
Twitter has great potential for all areas of public health, but we need to be aware of several factors that could restrict its use as a data source and information distribution platform. It is unmoderated; thus, individuals may tweet false information18 or miscommunicate health information. In addition, Twitter is still inaccessible for individuals in remote settings or without consistent Internet access, meaning that data collection can still exclude hard-to-access populations. Most recently, ethical concerns have been raised in Twitter-based research. Similarly, misunderstandings of the reach and permanence of data is a concern of Twitter users, as well as potential unwillingness to have their personal information collected by data mining programs.14,19 With careful planning and evaluation, however, Twitter can be a powerful tool to support evidence-informed public health practice.
---
Internet Live Stats. Twitter Usage Statistics. 2016. Available at: www.internetlivestats.com/twitter-statistics/ (Accessed July 12, 2016).
Harris JK, Mueller NL, Snider D. Social media adoption in local health departments nationwide.

Am J Public Health

2013;103(9):1700-07.
Neiger BL, Thackeray R, Burton SH, Thackeray CR, Reese JH. Use of twitter among local health departments: An analysis of information sharing, engagement, and action.

J Med Internet Res

2013;15(8):e177.
Public Health Agency of Canada. Interactive social media interventions to promote health equity: An overview of reviews. April 2016. Available at: www.phac-aspc.gc.ca/publicat/hpcdp-pspmc/36-4/ar-01-eng.php (Accessed July 12, 2016).
Capurro D, Cole K, Echavarría MI, Joe J, Neogi T, Turner AM. The use of social networking sites for public health practice and research: A systematic review.

J Med Internet Res

2014;16(3):e79. (Accessed June 28, 2016).
Thackeray R, Burton SH, Giraud-Carrier C, Rollins S, Draper CR. Using Twitter for breast cancer prevention: An analysis of breast cancer awareness month.

BMC Cancer

2013; 13(1):1. (Accessed June 22, 2016).
Cole-Lewis H, Pugatch J, Sanders A, Varghese A, Posada S, Yun C, Schwarz M, Augustson E. Social listening: A content analysis of e-cigarette discussions on Twitter.

J Med Internet Res

2015;17(10).
Eysenbach G. Infodemiology and infoveillance: Framework for an emerging set of public health informatics methods to analyze search, communication and publication behavior on the Internet.

J Med Internet Res

2009;11(1):e11.
Radzikowski J, Stefanidis A, Jacobsen KH, Croitoru A, Crooks A, Delamater PL. The measles vaccination narrative in Twitter: A quantitative analysis.

JMIR Public Health and Surveillance

2016;2(1).
Johns Hopkins University. Using twitter to track the flu: Researchers find a better way to screen the tweets. 2013 Jan 24. Available at: releases.jhu.edu/2013/01/24/using-twitter-to-track-the-flu/ (Accessed July 12, 2016).
Harris JK, Mansour R, Choucair B, Olson J, Nissen C, Bhatt J, Centers for Disease Control and Prevention. Health department use of social media to identify foodborne illness-Chicago, Illinois, 2013-2014.

MMWR Morb Mortal Wkly Rep

2014;63(32):681-85.
Goff DA, Kullar R, Newland JG. Review of Twitter for infectious diseases clinicians: Useful or a waste of time?

Clin Infect Dis

2015;60(10):1533-40.
Paul MJ, Dredze M. You are what you Tweet: Analyzing Twitter for public health.

ICWSM

2011;20:265-72.
Mikal J, Hurst S, Conway&nsbp;M. Ethical issues in using Twitter for population-level depression monitoring: A qualitative study.

BMC Medical Ethics

2016;17(1):1.
Pew Research Center. Twitter served as a lifeline of information during Hurricane Sandy. 2013 Oct 28. Available at: www.pewresearch.org/fact-tank/2013/10/28/twitter-served-as-a-lifeline-of-information-during-hurricane-sandy/ (Accessed July 12, 2016).
---