Overview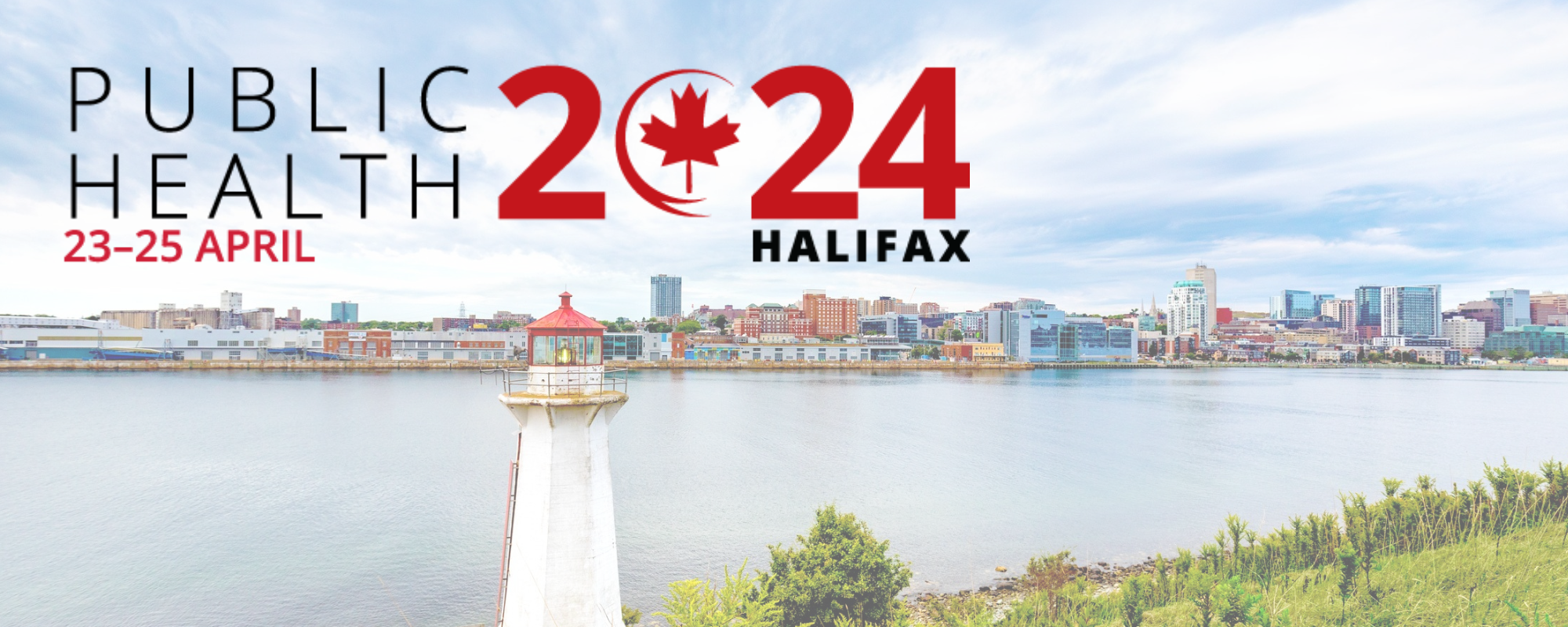 Meet in person at Public Health 2024!
23-25 April
Halifax Convention Centre | Halifax, Nova Scotia
Public Health 2024 is the national conference where public health professionals, researchers, policy-makers, academics, students and trainees come together to strengthen efforts to improve health and well-being, to share the latest research and information, to promote best practices and to advocate for public health issues and policies grounded in research.
The conference will be held in Mi'kma'ki, the ancestral and unceded territory of the Mi'kmaq people.
Sign up to our conference mailing list for important conference updates.
Social media: #PHSP24
WHO SHOULD ATTEND
Anyone who is interested in improving the health and well-being of the entire population should be attending this conference. Public Health 2024 is the meeting place for a wide range of disciplines and sectors, at various career stages, all striving for a common goal. The conference may be of particular interest to: academics and researchers; students/trainees; policy-makers, administrators and managers; health promotion workers; front-line public health workers; media; people working in urban, rural, remote and small communities and anyone with an interest in public health.
IMPORTANT DATES
Submitters notified of results of the peer-review: Tuesday 19 December
Preliminary program launch: Tuesday 6 February
Early-bird registration deadline: Thursday 14 March
Hotel block reservation deadline: Friday 22 March
Conference Objectives
A dynamic setting that brings together researchers, policy-makers and practitioners to profile action-oriented best practices, evidence-informed interventions, successful strategies and new research from both domestic and global settings;
A venue that supports forward thinking, reflection and critical dialogue to prepare public health to meet future challenges;
A supportive environment for sharing innovative ideas and approaches to public health practice, policy and research that encourage further collaborations across and within sectors;
A multisectoral knowledge exchange and networking opportunity to discuss current public
health issues from across Canada and around the world; and
A venue for public health professionals at all stages of their education and careers to collaborate, innovate and help shape the health and well-being of Canadians.
Learning objectives
Having attended Public Health 2024, participants will be better prepared to:
Articulate the current status of public health evidence, research, policy and practice;
Identify public health challenges and related solutions, trends, emerging issues and gaps;
Utilize effective evidence-based public health programs, practices, structures and systems; and
Identify strategies for knowledge translation and exchange.
Public Health 2023 Session RECORDINGS
If you were unable to join us for Public Health 2023, register today to access the recordings. All sessions listed in the Final Program were recorded and the registration fee is $75 for participants or $40 for students. The recording site will be ready by Wednesday 12 July.
If you are a registered participant, you will receive an instructional email detailing how to access the recording site when it is ready.