Collaborators
CPHA is pleased to host Public Health 2020 through a unique and effective collaboration with the following organizations.
Contributing Partners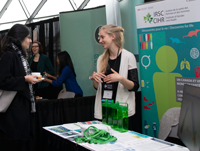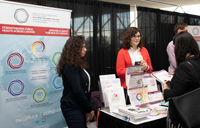 Canadian Institute for Health Information
Canadian Institutes of Health Research
National Collaborating Centres for Public Health
Collaborators
Assembly of First Nations
Canadian Alliance for Regional Risk Factor Surveillance
Manitoba Public Health Association
Métis National Council
Network of Schools and Programs of Population Public Health 
Pan America Health Organization
Public Health Agency of Canada
Public Health Physicians of Canada
Steering Committee
A conference of this magnitude is the result of hard work and commitment from the dedicated members of the conference Steering and Scientific Committees. Our ongoing collaboration continues to create a unique knowledge exchange opportunity, grounded in a high-caliber scientific program.
---
Ian Culbert (Chair), Canadian Public Health Association
Julie Stratton, Board of Directors, Canadian Public Health Association
Josée Lavoie (Scientific Chair), Université de Montréal
Marlene Larocque, Assembly of First Nations
Drona Rosali, Canadian Alliance for Regional Risk Factor Surveillance
Jean Harvey, Canadian Institute for Health Information, Canadian Population Health Initiative
Marisa Creatore, Canadian Institutes of Health Research, Institute of Population and Public Health
Jennifer Morgan, Canadian Institutes of Health Research, Institute of Population and Public Health
Pat Martin, Manitoba Public Health Association
Lea Mutch, Manitoba Public Health Association
Eduardo Vides, Métis National Council
Yoav Keynan, National Collaborating Centres for Public Health
Margaret Haworth-Brockman, National Collaborating Centres for Public Health
Malcolm Steinberg, Network of Schools and Programs of Population and Public Health
James Valcour, Network of Schools and Programs of Population and Public Health
Dionne Patz, Pan American Health Organization, World Health Organization
Kerry Robinson, Public Health Agency of Canada
Ray Clark, Public Health Agency of Canada
Odette Laplante, Public Health Physicians of Canada
Barry Pakes, Public Health Physicians of Canada
Laura Taylor, Student/Early Career Representative