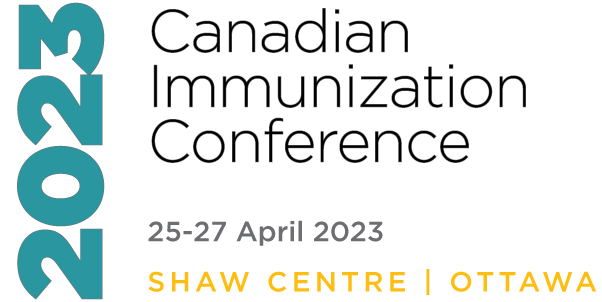 Canadian Immunization Conference postponed to April 2023
As we continue to navigate our way through the global COVID-19 pandemic, many of you remain engaged in the daily demands of responding in your communities.
Further to extensive consultations with former delegates and public health leaders across the country, the decision has been taken to postpone the Canadian Immunization Conference to 25-27 April 2023 in Ottawa.
The Call for Submissions deadline is extended to 5 October 2022. 
Additional details regarding the program and registration will be available soon.
Meet in person at the 2023 Canadian Immunization Conference
25-27 April
Shaw Centre | Ottawa
The COVID-19 pandemic has shone a spotlight on vaccines and vaccination programs in an unprecedented way. For over two years, the world's attention has been focused on developing, producing, and delivering safe and effective vaccines against COVID-19 to the world's population.
Beyond the pandemic, the strain on public health and health care systems has meant that many routine vaccination programs have not been maintained, and herculean efforts will be required to regain the ground that has been lost.
Join experts and thought-provoking speakers at the 2023 Canadian Immunization Conference for a scientific program that will engage and inspire future research, policies and practices. 
Sign up to our conference mailing list for important conference updates.
Social media: #CIC2023CCI
IMPORTANT DATES
CIC 2021 Virtual SESSION RECORDINGS
If you were unable to join us for CIC 2021, register today to access the recordings. All sessions listed in the Final Program were recorded and the registration fee is $75 for participants or $40 for students.
If you are a registered participant and did not receive the email detailing login credentials to the Presentation Gallery, please email secretariat@cic-cci.ca.