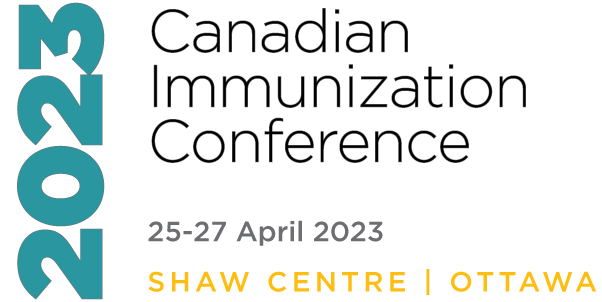 Canadian Immunization Conference postponed to April 2023
Meet in person at the 2023 Canadian Immunization Conference
25-27 April
Shaw Centre | Ottawa
The COVID-19 pandemic has shone a spotlight on vaccines and vaccination programs in an unprecedented way. For over two years, the world's attention has been focused on developing, producing, and delivering safe and effective vaccines against COVID-19 to the world's population.
Beyond the pandemic, the strain on public health and health care systems has meant that many routine vaccination programs have not been maintained, and herculean efforts will be required to regain the ground that has been lost.
Join experts and thought-provoking speakers at the 2023 Canadian Immunization Conference for a scientific program that will engage and inspire future research, policies and practices. 
Sign up to our conference mailing list for important conference updates.
Social media: #CIC2023CCI
IMPORTANT DATES
Conference Objectives
CIC 2023 will provide participants the opportunity to:
Profile new research, successful strategies and best practices to encourage future innovation and collaboration.
Connect stakeholders to shape the future of Canada's vaccination research, policies and programs.
Examine current vaccine- and immunization-related issues from various disciplines and sectors and discuss relevant knowledge translation approaches.
Explore strategies to address emerging issues and potential impacts on decision-making, research, policy and practice.
Learning Objectives
Having attended CIC 2023, delegates are better prepared to:
Utilize effective evidence-based programs and best clinical practices, as well as policy approaches.
Describe vaccine-related research and identify colleagues and partners to develop initiatives.
Identify vaccination-related challenges and solutions, trends, emerging issues and evidence gaps.
CIC 2021 Virtual SESSION RECORDINGS
If you were unable to join us for CIC 2021, register today to access the recordings. All sessions listed in the Final Program were recorded and the registration fee is $75 for participants or $40 for students.
If you are a registered participant and did not receive the email detailing login credentials to the Presentation Gallery, please email secretariat@cic-cci.ca.