PATH Project & PATH Network: Antigonish, NS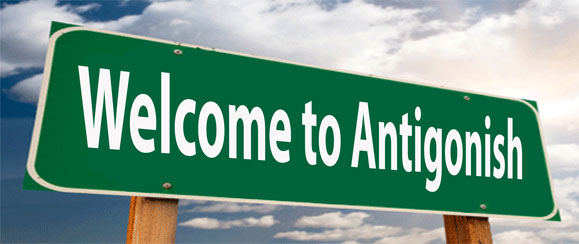 Giving communities a voice

Listen to their story
(MP3: 10:15)
Traditionally only health-centered organizations and governments used Health Impact Assessment (HIA) tools. The People Assessing Their Health (PATH) Project sought to change this by opening up the process to members of the community. "It is based on the idea that people have the knowledge of what it takes to make and keep their community healthy," says Colleen Cameron, senior teacher Staff at the Coady International Institute, St. Francis Xavier University, Antigonish, Nova Scotia. Cameron works with the PATH Network and co-facilitates a certificate course in community-driven health impact assessment.
A community health impact assessment tool (CHIAT) is used to identify and assess the potential health impacts of community projects or policies and to develop concrete recommendations on how to address them. CHIATs are important because they can anticipate problems and pre-emptively mitigate their effects by influencing policy makers and local government to take action on the recommendations during the decision making process.
First community-driven HIA project
The first PATH Project (1995-96) produced a manual called PATHways to Building Healthy Communities in Eastern Nova Scotia: The PATH Project Resource, which is still referenced today. The project was developed in response to a shift to a decentralized healthcare system in Nova Scotia. The PATH team saw this change as an opportunity to encourage members of the community to make their voices heard.
"The traditional HIA has various levels of community consultation," says Cameron. The PATH resources evolved out of a desire to get the public more involved. "The community develops its own tool that reflects its own values and beliefs and priorities," she says.
The Antigonish Women's Resource Centre's website states: "...the process of community health impact assessment can be used by any group, organization or institution that is concerned about the impact policies or programs will have on the overall health of communities."
Because of the inclusive nature of the developed tools, the project has blossomed to incorporate international partners. The PATH Network connects people from universities, health services, community health boards, and community-based organizations. It engages colleagues in Canada, Thailand, Australia, India and Africa. The network works to share information on the PATH process in order to develop community-specific tools that can be used in multiple situations.
Tailoring tools to influence projects
The PATH Network helps communities systematically assess their health concerns and discuss them in a respectful way. It is a two-step process:
Community groups develop a tool that's based on their unique situation. This tool can then be used to assess multiple future projects.
PATH facilitators assist community members in using their CHIA tool to perform a health impact assessment for the project/policy/development in question.
The process works in many different contexts and cultures. The PATH Network took their process to an indigenous group in India that was developing a recreational tourist project. The tribal community hadn't considered the health consequences of this project before. Following the PATH process, the group was able to identify ways to address the health impacts and make the project more culturally appropriate. A Charter of Sustainable Tourism was developed as a result, which helped guide them in the future.
Closer to home, the process has been used to support advocacy efforts. When the Antigonish community faced several school closures, local advocacy groups used community health impact assessment tools to describe the consequences. Instead of closing, one of the schools on the chopping block actually expanded its service to include a community library. It was a fast and effective way of presenting an alternative case.
"People feel more empowered once they are able to organize and voice their concerns," says Susan Eaton, a member of the PATH Project since 2001.
Redefining health and re-engaging people
Limits to how people understand terminology has been one of the major challenges in spreading the PATH process. The current definition of health is so tied to the healthcare system (doctors, nurses and hospitals) that it is difficult to get people to assess health and well-being outside of this limited scope. Cameron finds that even after people become aware of the health impact of projects that are seemingly un-related to health, they still can't get past the traditional, constricting definition. She once approached a city councilor following a community initiated HIA about the implementation of a smoking bylaw and asked him if he would ever consider performing an HIA again.
"He said: Oh for sure. It was great. Anytime we have a health issue." Cameron sounds rueful. "So for zoning and traffic and all of these things...they have a narrow concept about health."
Apathy is also an issue. Eaton says that individuals often feel powerless to make a difference so they don't bother participating in the decision making process at all. "Most people feel disengaged and un-attracted, so a challenge is to try and re-engage people. But I think there's hope and I think that's the really exciting thing," says Eaton. "I wouldn't continue to do this if I didn't see the hope there."
The conviction of the PATH team is well founded. These health assessments truly can make a difference. In Ghana, the Center for Indigenous Knowledge and Organizational Development used the PATH process to develop a tool. It was then brought to a gold-mining community. "They were quite amazed at the issues that came up," says Cameron. "They became empowered to the point where they called the gold mining company executives and demanded a meeting. They had a big daylong meeting and they... were able to influence the executives of the gold mining company."
Helping communities to think about their health in a new way and empowering them to take action may be difficult, but the rewards are plentiful. "We have discovered that the interesting thing about CHIA is that it is truly allowing a voice to rise to the surface and be available to decision makers