Ottawa Public Health - health literacy training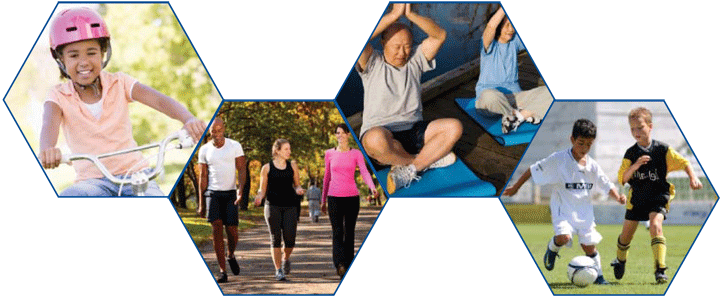 Tackling Inequities through Health Literacy

Godwin Ifedi

Marcela Tapia

Listen to their story
(MP3: 9:03)
How do you help Canada's newcomers navigate the healthcare system, while they are struggling with all the other challenges that come with relocating to a new country? This is an important concern for many frontline health workers who interact with immigrants and refugees every day. Being the Nation's Capital, Ottawa serves as one of our country's gateways for immigrants and refugees entering the country. "We know that newcomers, especially refugees and temporary residents experience language, cultural, and economic barriers when they arrive in Canada and it is sometimes difficult for them to navigate the health system," comments Marcela Tapia, Program Development Officer at the Health Equity Unit of Ottawa Public Health.  As such, there is always a need to develop innovative, culturally-sensitive strategies to serve this diverse population. The need for a culturally sensitive approach to health literacy surfaces as an important consideration in tackling the health inequities that immigrants and refugees face.
As with the general population, newcomers are better able to use the health system when they improve their health literacy. Health literacy is defined as the ability of individuals to access, process, understand, and use health information to make appropriate decisions and maintain health. Health literacy implies critical thinking, making informed decisions and acting, individually or collectively, to improve health.  A lack of familiarity with the Canadian system, as well as facing multiple barriers to accessing health services, places immigrants among the groups that can most benefit from critical health literacy initiatives.
Partner and Community Engagement
Ottawa Public Health has a history of collaboration with the Ottawa Local Immigration Partnership (OLIP), a collaborative community initiative with representation from a variety of sectors. This collaboration has resulted in the Health Skills Health Smart (HSHS) Project, which aims to address, in partnership with key stakeholders, two of the goals outlined in the Ottawa Immigration Strategy, Health and Wellbeing Sector, which align with Ottawa Public Health's strategic priorities:
Enhance health literacy among immigrants and refugees; and
Improve immigrants' and refugees' access to health services, including those related to mental health, disease prevention and health promotion.
HSHS drew on extensive community consultation and stakeholder engagement. Ottawa Public Health established a broad-based Steering Committee to provide input on the design, development and implementation of HSHS training and tools. Twelve settlement workers participated and aided in the refinement of training methods and materials.
The final HSHS training sessions included "scenarios based on real-life situations to elicit conversations about the health needs of newcomers, and ways of addressing key health issues," explains Healthy Living Project Officer Godwin Ifedi. An image-based manual for frontline health workers to use in their daily interactions with their clients complemented the training. Topics in this manual include:
Where to Get Health Care
Healthy Eating
Stop Germs from Spreading
Dental Health
Car Seats for Children
Stay Active and Healthy
Immunization
Drowning Prevention
Helmet Safety
"Over 150 frontline workers from settlement agencies and other community organizations have been trained so far," recounts Ms. Tapia, along with representatives from community health centers, community resource centers, school boards, and ethnic community organizations.
Training materials have been translated into French and the first training session for Francophone workers was undertaken during the first quarter of 2013. Mr. Ifedi also notes that the team wants "to create an online version of the materials so it can be updated and accessible to individuals on an ongoing basis."
Success from Participants' Perspective
To continue improving the program, the project team handed out questionnaires after each training session. Feedback from frontline workers was consistently positive with most participants (~ 90%) choosing the highest scores (8 to 10) to rate the session and accompanying manual. Participants noted that the training and manual were excellent resources for newcomer orientation, home visits and life skills sessions.
A medical resident hosted several focus groups with steering committee members in 2013. The feedback was tremendously positive.  Partners found that agencies working with immigrants and refugees were in dire need of this resource, which enables frontline workers to access easy-to-understand, reliable health information that they can confidently share with their clients. HSHS training has now been expanded to other City of Ottawa employees, with 23 shelter staff from the Community and Social Services Department having participated in a training session in the fall of 2013. The program has been so well received that the team is planning to expand the training to other service providers this year.
Manuals created by the Health Literacy Training team
Case Study