Northwest Territories and Nunavut Public Health Association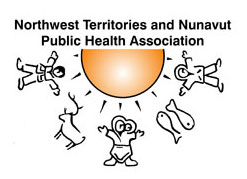 Northwest Territories and Nunavut Public Health Association (NTNUPHA) is a voluntary, not-for-profit Association with a community health perspective. NTNUPHA is affiliated with CPHA.
Our Vision
A dynamic and sustainable supportive environment that promotes health among all residents throughout their lives.
Our Mission
NTNUPHA is committed to and passionate about providing leadership, sharing knowledge, and improving health equity for all.
Our Values
The following values represent our core beliefs and principles:
Equity
Inclusiveness
Collaboration
Evidence-driven
Holism
Our Goals
Establish a diverse, active membership
Strengthen public health partnership in the Northwest Territories and Nunavut
Become a northern leader in public health knowledge transfer and exchange (KTE)
Our Focus
Mental Health
Chronic Diseases
Food Security
NTNUPHA Three-Year Strategic Plan (2017-2020)
For more information, contact us at:
NTNUPHA
PO Box 1709
Yellowknife NT  X1A 2P3
ntnupha@ssimicro.com
Board of Directors:
Cheryl Case, President (NWT)
Faye Stark, Past President (NWT)
Kim Weir, Treasurer (NWT)
Frances Aylward, Director (acting Secretary) (NWT)
Brenda Kolasa, Director (NWT)
Victor Akande, Director (Nunavut)
Katie Sue Derejko, Director (NWT)
The Board recognizes two of its lifelong members:
Jill Christensen and Elaine Berthelet, both founding members of the NTNUPHA Board in 1977.