Milestones: healthier mothers and babies
1910 - Medical inspection of children in schools began in several parts of Canada, led by the city of Toronto and the province of British Columbia.
1916 - The Ontario Provincial Board of Health launches the free distribution of diphtheria antitoxin, tetanus antitoxin, anti-meningitis serum, smallpox vaccine, and Pasteur treatment for rabies, all supplied by the Antitoxin Laboratories, University of Toronto.
1917 - Saskatchewan became the second province to provide essential public health serums and vaccines without charge.
1917 - The Municipal Hospitalization Plan was introduced in Alberta, making local hospital services generally available and supporting hospital construction.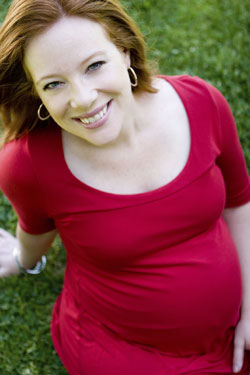 1918 - Canadian women win the right to vote in federal elections.
1918 - 1918 saw the establishment of the Dominion Bureau of Statistics as the central statistical gathering agency, which in 1971 became Statistics Canada. The Dominion Bureau of Statistics, and later Statistics Canada, played an integral role in the collection and publication of disease and health data.
1919 - The Canadian Department of Health was established, bringing together federal health services previously provided by various other departments of the federal government. A division of Venereal Disease Control, a Child Welfare Division, a Laboratory of Hygiene, and the Dominion Council of Health advisory body were all established.
1920s - During the 1920s, several provincial governments replaced their boards of health with formal departments of health, including Quebec (1922), Ontario (1923), Saskatchewan (1923) and Manitoba (1928). Prince Edward Island followed in 1931, British Columbia in 1946, and when Newfoundland entered Confederation in 1949, separate departments of health and public welfare were established there.
1920 - The Ontario Board of Health launched one of the more "progressive" maternal and child welfare programs by employing public health nurses and providing them with a motor car to arouse interest in pre-natal care.
1920 - The Canadian Red Cross provided funds to support the Child Welfare Section of the Canadian Public Health Association in "a most energetic movement" looking to reduce infant mortality throughout Canada.
1921 - British Columbia established a full-time health unit with funding support from the Rockefeller Foundation, followed by Quebec (1926), Manitoba (1928) and Saskatchewan (1928).
1932 - The first birth control clinic was started in Hamilton, Ontario.
1937 - The Division of Epidemiology was established within the Department of Pensions and National Health (but discontinued in 1939). The Canadian Council on Nutrition was formed in 1937 as a federal advisory body, while the Division of Child and Maternal Hygiene was re-established that same year.
1944 - The Family allowance began, which was Canada's first universal welfare program. Generally referred to as the "baby bonus," it was a monthly payment to Canadian families with children, regardless of income.
1962 - Thalidomide, a sedative used by pregnant women to combat many of the effects of morning sickness, was banned in Canada after there were clear indications that the drug caused severe birth defects.
1970s - Evidence began to emerge about the effects of smoking during pregnancy; on average, women who smoked while pregnant delivered smaller-than-average babies and the chances of premature birth and stillbirth were elevated.
1971 - The Canada Labour Code was amended to implement a paid maternity-leave policy.
1984 - The Canada Health Act was passed by Parliament, updating the earlier hospital and medical care insurance acts, and outlining the five principles of a public health system - universality, portability, comprehensiveness, accessibility and public administration - that provinces and territories must meet to receive the full federal cash transfers for health and social programs.
1998 - Canada's Prenatal Nutrition Program was established to provide long-term funding to community groups to develop or enhance programs for vulnerable pregnant women.
2000 - The National Aboriginal Health Organization was founded, committed to influencing and advancing the health and well-being of Aboriginal peoples.
2007 - Fetal alcohol syndrome was identified as the leading cause of mental disability in Canada, with the estimate that 37 per cent of Canadian babies have been exposed to "multiple episodes of binge drinking" while in utero.