Isolation = poor health: Kwadacha First Nations turns that equation around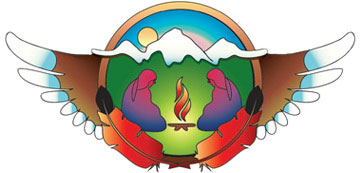 Kwadacha First Nations territory is in one of the most isolated regions in British Columbia. The biggest reserve, Fort Ware (population 370), is located far from the nearest city centre, with the only over-land access taking eight to ten hours by a rough logging road.


Listen to Paul Coppard
(MP3: 9:41)
The commute to Fort Ware has made it difficult to find medical professionals willing to serve the area and stay in the community. "We used to have a doctor that only came in 1.5 days a month [to see] 80 people," says Eileen Ruth, Health Director for the Kwadacha Nation. "You do the math and that comes out to about 4 minutes per person. Are they being serviced properly?"
"Before, there was a crisis response approach based simply on the fact that access to services was very limited. Teeth would decay severely before they were addressed or health issues would deteriorate quite a bit before people were shipped to the city for care," says Paul Coppard, Finlay Health HUB coordinator.
This reactive approach to health contradicted public health goals such as prevention and continuity of care. The community was sick, and there was no easy fix.
Children and youth help drive the community process
Kwadacha leaders looked to the residents for solutions. They organized regular meetings and dinners to solicit suggestions from community members. Everyone's voice was taken into account. Coppard recounts the story of a particular meeting. Attendants were asked to complete the sentence "My community is healthy when...". Responses were written down and tacked onto the wall for everyone to see. Children as young as five years old were contributing their answers: "Some of them were doing it in picture format, some were asking for help with their spelling... they were taking it very seriously," says Coppard. "The children were really clear that they wanted to see a playground. We made that the fourth or fifth item on the work plan. It was the children that inspired that to happen."
"We want to involve the youth and have their input on what's happening in their community," says Ruth. "They're our future leaders so they have to be involved with everything that's happening."
After extensive community consultation, Kwadacha leaders were able to submit a list of recommendations to the BC First Nations Health Authority. The Health Authority will review the recommendations as they consider regional priorities. "We can speak with quite a bit of conviction and clarity around what the communities have identified as important to them all the way up the level from children to the elders and that's quite rare I think," says Coppard.
Establishing primary care in the community
July 16, 2013 marked the opening of a new, state-of-the-art health clinic and administrative centre in Fort Ware, which incorporates a geothermal unit for heating and cooling. The project received funding through the 2011-2016 ecoENERGY for Aboriginal and Northern Communities Program (AANDC). With this new facility the community is well equipped to hire or host health professionals. Currently a dentist makes trips to the reserve every few months to treat people on site. The community is also looking to hire a full-time nurse practitioner.
"Now a system of primary care supports are being implemented into the community, and I know based on evidence that this is going to go a very long way to stabilizing and supporting the community to continue to move on its self-directed path to health," says Coppard.
Fighting for essential services in this remote community
Coppard and Ruth agree that it is difficult to get people to understand the challenges faced by First Nations in remote communities. Funding is also an issue. Ruth says it is relatively easy to get a pilot or short-term project funded, but more long-term initiatives are difficult to secure.
"You don't want the band-aid," says Ruth, "You want the total fix. You want something that's going to be there for years."
In addition to longer-term funding, these communities also need systems that allow self-governance. After a negotiating period of six years and a further two years of planning, that opportunity for self-governance is finally here: October 1st, 2013 was the 'transition' day when the federal government transferred staff, funds, and resources to the First Nations Health authority to manage the health care for over 150,000 aboriginals across the province of BC. Coppard says: "The First Nations Health Authority can create positions and provide support and introduce the right decision makers, that will coincide with making a health plan come to life... that's extremely beneficial."
To drive further changes, several communities around the area have banded together and pooled their resources to fight for essential services, "It is important that we work together because two voices are better than one," says Ruth. "Don't stop. Don't take no for an answer. Always go for another avenue. Just keep moving forward."
Posters
Video