Gordon Bates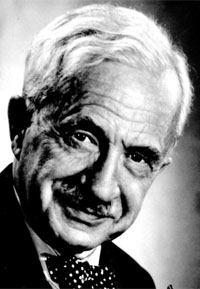 Founder and Director of the Health League of Canada
Dr. Gordon Bates was the de facto leader of the fight to prevent VD within the military in the First World War and later within  the broader Canadian public. He became the editor of the Public Health Journal (later renamed the Canadian Journal of Public Health) and was appointed to lead the Canadian National Council for Combating Venereal Diseases in 1918.
This Council urged education on moral principles, sex education for children, and group activities such as social and athletic clubs. The repression of prostitution, the control of alcohol, and the supervision of dance halls and other public places were called for but a reluctance to discuss sex handicapped effective education, however.
Dr. Bates was a rough-and-tumble crusader for public health. He questioned hundreds of victims and was able to bring home to the public the frightening story of how venereal diseases were destroying the lives of countless men, women and children.
Joseph Atkinson, publisher of the Toronto Star, refused to attend his meetings and said they were "highly improper" but Bates' activities led to pioneering legislation in Ontario for the control of VD, as well as the establishment of hundreds of clinics. Within a few years, all the other Canadian provinces followed Ontario's lead.
Dr. Bates' persistent badgering of health authorities led to compulsory pasteurization of milk in Ontario and Saskatchewan, as well as hundreds of municipalities. In 1930, Dr. Bates formed a Diphtheria Toxoid Committee in Toronto to show that diphtheria could be banished by using immunization effectively and, despite vocal opposition, within 10 years Toronto became the first major city in the world to experience a full year without diphtheria.
Dr. Bates also succeeded in making a national issue of the fluoridation of water. Founder and general director of the Health League of Canada, and editor-in-chief of Health magazine, Dr. Bates left a legacy of unique achievements in public health that has changed the lives of most people in Canada.
His 1975 obituary in the Globe and Mail said, "Dr. Bates was the first Canadian physician to use the words syphilis and gonorrhoea in public speeches. He nagged newspaper editors until they admitted the words to their news and editorial columns."
(--with information from Maclean's, November 26, 1955)