Good food markets - Ottawa Public Health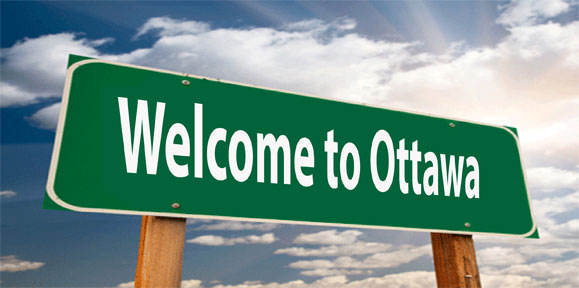 Ottawa Public Health partners with community groups to increase access to healthy foods

Listen to their story
(MP3: 7:15)
Like many Canadian cities, Ottawa has become a 'foodie capital,' with people searching out specialty foods, organic produce, and local meats and dairy products. Fruit and vegetable markets have sprung up throughout the region, and all types of ethnic foods and dining are available.
Despite this, a significant number of Ottawa residents face economic and geographic barriers to accessing healthy and culturally appropriate food on a regular basis. In 2009-2010, approximately seven per cent of Ottawa residents reported that they worried about not having enough to eat, compromised the quality or variety of food eaten, or did not have enough to eat because of a lack of money.
You are what you eat, you are where you live
A 2012 Ottawa Board of Health report indicated that 22 out of 33 low-income neighborhoods in Ottawa must travel more than 1 km or walk longer than 15 minutes to access a large, full-service grocery store. So, to bring healthy, affordable food closer to the people that need it the most, Ottawa Public Health (OPH) launched the Good Food Markets pilot project in partnership with local Community Health and Resources Centres, the Ottawa Good Food Box, Social Planning Council of Ottawa, Coalition of Community Houses, Nanny Goat Hill Community Garden, Ottawa Community Housing and the City of Ottawa Community and Social Services Department. The project was led by the Anti-Poverty Community Engagement Project of the Coalition of Community Health and Resource Centres.
During the summer of 2012, OPH worked with these partners to offer food choices tailored to each neighbourhood's preferences with a focus on healthy produce. Four high-priority neighbourhoods were chosen to host markets. Two markets were held in each community over the summer, providing quality, low-cost fruit, vegetables and dry goods.
Fresh, local and culturally appropriate foods
Each market reflected its community and became a vibrant meeting place, giving community members the chance to gather and socialize. The markets featured high quality seasonal, local produce and imported favorites in order to offer the greatest cultural value to the neighborhoods they served. OPH also helped market organizers with planning, incentives, promotion and evaluation, and provided Community Food Advisors (CFAs) with recipes and taste tests for market customers.
About 1,000 people attended the markets over the summer. Of those surveyed, 68% said they came to the market because it was close to home and 43% said they came for the low-cost food. OPH, along with community partners, will continue the Good Food Markets program in the summer of 2013 to give people better access to fresh, healthy and affordable food.