Fighting the good fight: Jordan's principle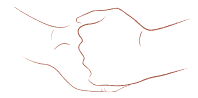 Many First Nations children are caught in payment disputes within, or between, the federal and provincial governments and this can have a significant impact on their essential medical and health services. Several organizations and individuals have "fought the good fight" to change this. In December 2007, Jordan's Principle was adopted in the House of Commons. This child-first principle says that when a dispute arises between two government parties regarding payment for services for a Status Indian child, the government of first contact must pay for services without delay or disruption. This principle was named in honour of Jordan River Anderson of the Norway House Cree Nation in Manitoba, who was born with complex medical needs and spent over two years unnecessarily in hospital because federal and provincial governments could not agree on who should pay for his care in a specialized foster home in his community. Jordan passed away having spent his whole life in a hospital.
Jordan's Principle has not been fully implemented federally, says the Canadian Council of Child and Youth Advocates. And while almost all provinces and territories have adopted Jordan's Principle, none had developed an implementation plan, according to a December 2009 report by the Canadian Paediatric Society.
In October 2008, the Canadian Human Rights Commission ordered a tribunal to determine whether or not discrimination had occurred pursuant to the Canadian Human Rights Act against First Nations children. The complaint was brought by the First Nations Child and Family Caring Society (FNCFC) and the Assembly of First Nations against Indian and Northern Affairs Canada. The case is still active and more than 6,000 individuals and organizations have registered on the FNCFC website to "be a witness."
A recent report by the Canadian Council of Child and Youth Advocates suggests that there is a continued need to "fight the good fight."»:
The healthy development of Aboriginal children and youth consistent with other Canadian children and youth requires dedicated and sustained efforts at the level of policy, resources and attention across all governments and communities in Canada. We emphasize that these are national issues, beyond any current intergovernmental process or forum. They require a clear, outcomes-directed, child-centred national plan.
For more information