Community connect training program: bridging the gaps for seniors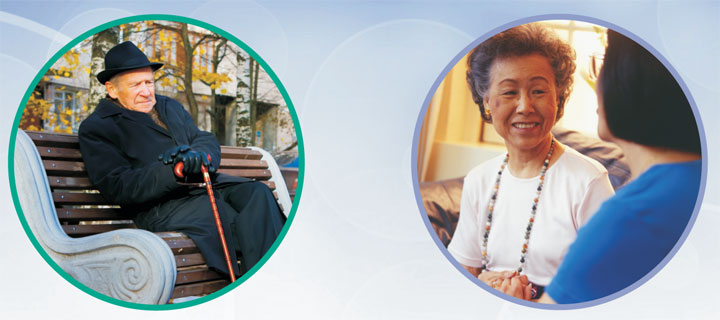 Listen to Kuy Ngo
(MP3: 8:31)
Ottawa Public Health's Community Connect Training Program (CCTP) is designed to provide training information and tools to businesses, community organisations, and other interested parties to identify older adults who may be isolated or need support services. This is timely as Ottawa's senior population is growing, and is expected to constitute 20.3% of the city's total population and by 2031. By comparison the level in 2011 was 13.2%.  Isolation and concurrent poverty are significant concerns in the elderly.  Certain groups such as Francophone, Aboriginal peoples and new immigrants are particularly vulnerable to socio-economic and cultural barriers in obtaining appropriate services. These individuals are vulnerable to isolation and abuse, declining health, and the need for assistance with daily activities.
The CCTP was initiated after the Older Adult Plan summit headed by Mayor Jim Watson in 2011. It is aligned with the Board of Health's Strategic Priorities and is intended to aid Ottawa as a member of the "Global Network of Age-Friendly Cities," a recent designation by the World Health Organization. The training is offered in a free 30 minute session at the client's location of choice.
The starting point: Community Connect
The CCTP is an extension of the Community Connect program, which "offers outreach services that deal not only with personal health and social issues, the program also addresses barriers to access, helps organize support from services that could help them... and tries to prevent the most vulnerable people in our city from falling through the cracks," according to program supervisor Kuy Ngo. The Community Connect team recognizes that senior citizens want to be independent and self-sufficient for as long as possible and enables them to achieve those goals through support and access to appropriate services. They engage partnering community agencies to offer outreach services to deal not only with personal health and social issues of clients, but also the barriers they face in accessing services that could help them. Team members recognize that consent is highly important and strive to build a good rapport with their clients before engaging the necessary services. The Community Connect program presently receives approximately 300 referrals a year says Ngo, and many of them are for older adults.  The number of referrals for seniors has been steadily increasing and is expected to continue with the rising senior population.
The CCTP was developed with the help of an advisory group after gathering data through consultations with the community, key stakeholders and partners, and a summit that addressed Ottawa's Older Adult Plan. After receiving training, clients may refer the at-risk seniors they identify to the Community Connect program, which will then link the seniors to appropriate services.
Future Plans
The CCTP has received overwhelming support from Ottawa's residents and community members. Ngo states that their partnerships with other organizations have strengthened and, most importantly, the number of referrals has significantly increased. It was initially devised to train approximately 500 people, focusing on city staff, volunteers and business employers and employees. They have vastly surpassed that goal and have successfully trained community members, employees from private and government agencies, businesses, organizations, and volunteers to identify vulnerable seniors and direct them to appropriate services.
Thanks to their successes in 2013, plans to expand CCTP have begun. An online E-learning module will soon be available to the City of Ottawa municipal staff, and on-site training will continue to be available by request. Ottawa Public Health has also translated the materials into five additional languages to reach a broader multicultural audience. Targeted messages will be disseminated through radio and local TV programs to specific cultural communities, and community leaders and volunteers will be identified and encouraged to undergo training. Ngo hopes "to leverage 'train-the-trainer' opportunities within various multicultural organizations in order to benefit from the existing relationships that are already in place."
Video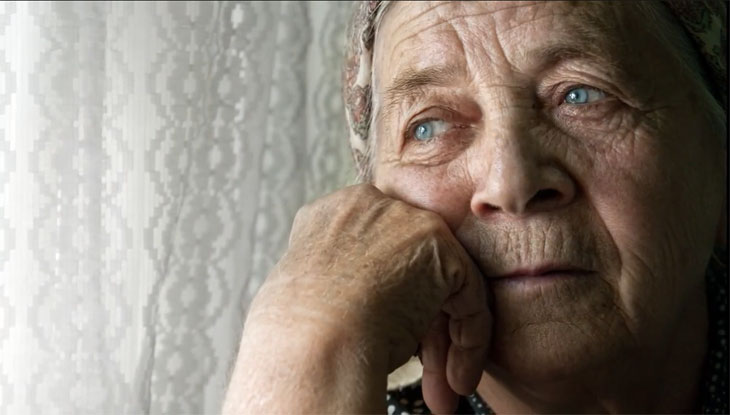 In June of 2013, the Community Connect Training Program, was created by Ottawa Public Health with the help of Mayor Jim Watson. The video showcases the program and its importance. (mp4 1:27)
Card
Community Connect: Keeping older adults safe and independent